Hi, I'm Blader Kei!
I'm the founder of BeyBase. I love writing about and promoting Beyblade as a competitive hobby.
If you want to become a better Blader, you're in the right place. With BeyBase, I aim to:
Help Bladers gain a deeper understanding of the game
Teach Bladers how to improve their tournament performance
Guide Bladers through the process of building a local community
I've been playing Beyblade since 2002 and have been worldbeyblade.org staff–the largest Beyblade website in the world with over 100,000 members–since 2009.
In that time, I've:
Won over 60 tournaments
Placed within the top three in over 100
Hosted over 100 tournaments as an organizer in Canada, the United States, and Japan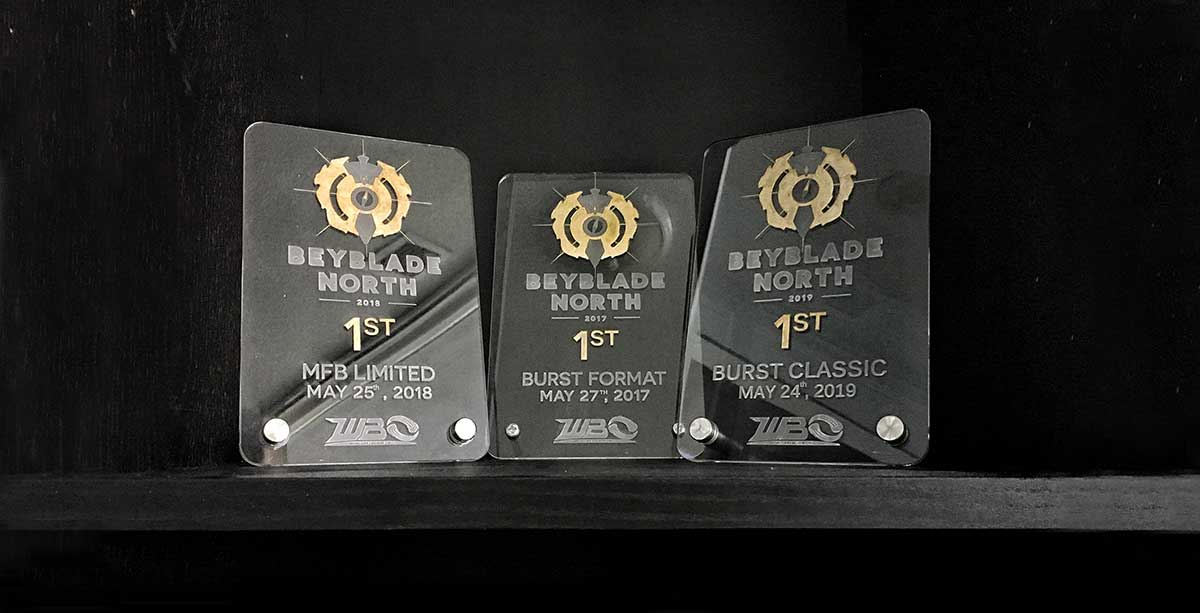 I've been ranked within the Top 5 on the worldbeyblade.org global rankings for Beyblade Burst since May 2017, and December 2010 for Metal Fight Beyblade.
---
So, who is Blader Kei?
I'm sure my story is similar to a lot you.
Back in 2002 I was outside for recess at school and saw a group of kids playing with Beyblades in … if I remember correctly, a lunch box?! One of the Beyblades was Bakushin-Oh.
Eventually, I heard about some official tournaments coming up in the summer of 2003.
I really wanted to play in one, and luckily was able to do so in August of 2003 at the Canadian National Exhibition.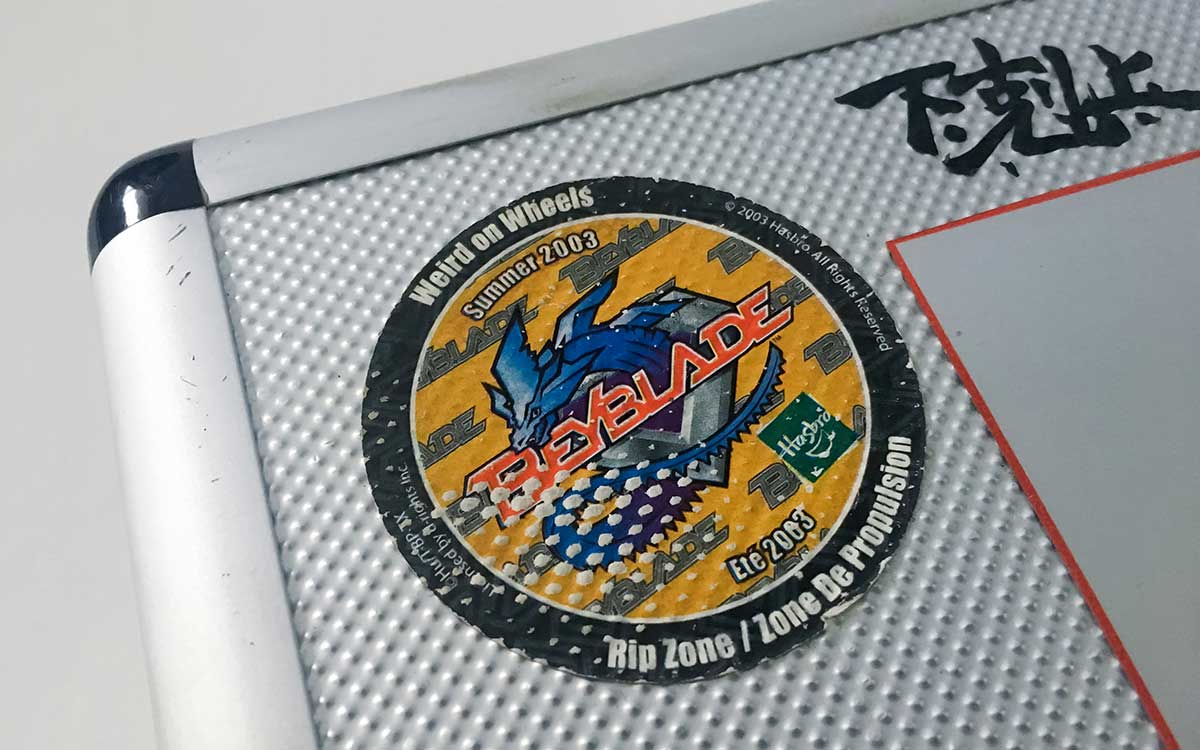 I ended up placing third in the tournament, taking home a Phantom Force Seaborg (which I also still have!). I remember being so excited to play in that awful giant stadium with the spinning centre for the finals.
Afterwards, I started to look online for more people who liked Beyblade. One thing led to another and … in 2008 the World Beyblade Organization was created by my friend Bey Brad. I became staff, started competing and hosting tournaments, and the rest is history!
---
Playing in over 200 Beyblade tournaments has taught me a thing or two.
Now, I'm sharing many of the lessons I've learned about how to be a better blader, how to win Beyblade tournaments, how to evaluate combinations and opponents, and how to organize better events.
Despite the success I've had, I don't let myself rest on my laurels. I view myself as a student of the game. For all of the wins I've earned, I've also suffered countless losses (as my worldbeyblade.org profile will attest to). There's always more to learn about the game, and myself.

Here's what I'm up to right now.
Managing
I am one of the directors of the World Beyblade Organization, the largest online community for bladers and Beyblade fans, and the only organization that facilitates the hosting of worldwide Beyblade tournaments.
Competing & Organizing
I compete in and organize Beyblade tournaments across the globe. My home base is Toronto, I also regularly travel for tournaments internationally. For instance, in 2019 I traveled to California for a series of tournaments, and have traveled to Japan to play in tournaments for the past five years!
Writing
I write tournament reports, Beyblade reviews, metagame analysis, and community building advice here on BeyBase. I also help to write and update resources for WBO Organized Play such as their rulebooks, organizer's guide, and judge's guide.
---
If you've read this far, thank you.
My involvement with Beyblade initially came from the pure childlike desire to have fun and compete–and a big part of it still comes from that–but by becoming involved with the community, it quickly also became about playing a role in creating an environment where other people can connect.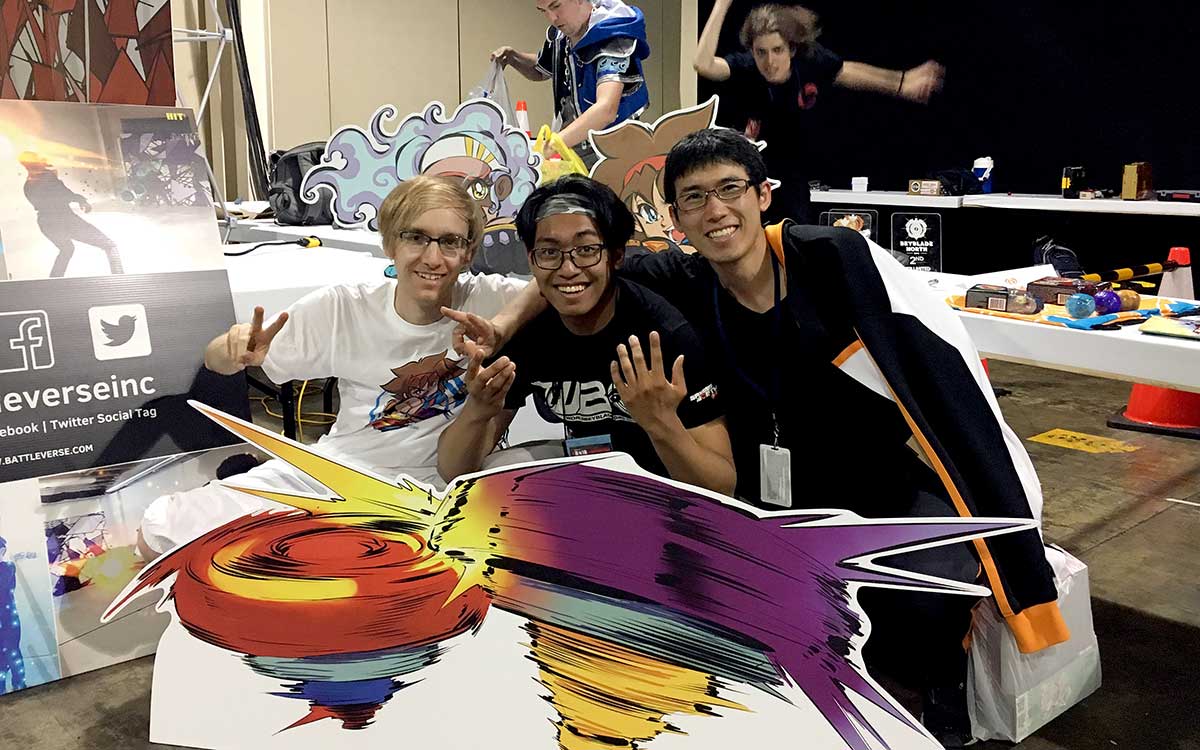 It's more fun to play with others, after all.
So, if you love Beyblade too, want to become a better player, and want to play with others, I hope you'll stick around and learn from my experiences here on BeyBase!
My journey with BeyBase has just begun, so if you're wondering where to start … check out my latest posts!
Also, if you're interested, follow me on Instagram, Twitter, or Pinterest (@BladerKei). And sign up for the BeyBase Newsletter to be the first to see my latest Beyblade tournament coverage, news reactions, and adventures.
If you'd like to work together on anything related to promoting Beyblade, feel free to contact me here.