There is a good chance you've already become well acquainted with Beyblade Burst, the most recent Beyblade installment, but are you familiar with Beyblade Heavy Metal System?
BeyBase has thus far primarily focused on furthering your knowledge of Beyblade Burst, but every now and again we'll be taking a departure from that and take you back to the past, revisiting older series in Beyblade's history.
This is the first article in a two part series; this first part will discuss what the Heavy Metal System is as well as a summary of its history and competitive metagame.
The second part will outline the top 5 best Beyblade Heavy Metal System combos that have stood the test of time and could help you win tournaments.
BeyBase Heavy Metal System Article Series
Note from Blader Kei: This series was largely written by WBO user and hms-db.com creator Dan. Huge thank you to Dan for reaching out and helping to make this happen! Editing, photos, and formatting by me.
Finally, if you buy something through some of the links on this post, you won't pay any extra, but I'll get a small commission. This helps me keep things running. Thanks for your support!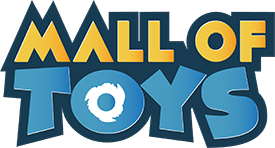 Sponsored: Order the
newest Beyblades

at malloftoys.com!
---
Heads up: If you buy something through Mall of Toys, you won't pay any extra, but I'll get a small commission. This helps me keep things running. Thanks for your support!
---
What is the Heavy Metal System?
The Heavy Metal System, often abbreviated as HMS, was created at the tail end of the original Bakuten Shoot Beyblade series, when beyblades were primarily made of plastic, and was the design bridge between the original plastic series and what would later become Metal Fight Beyblade.
HMS officially began with the release of A-123 Gaia Dragoon MS in 2003, still using the plastic system's product code, and concluded with MA-24 Shining God MS in 2005.
HMS was a distinct Beyblade series performance wise, as despite being technically an extension of Bakuten Shoot, previous beyblade designs could not compete. HMS were more durable, heavier, and faster than the originals. In fact, their design is a lot more intuitive if you're used to Beyblade Burst more than it was for those who were used to plastics!
Heavy Metal System (HMS) Beyblade Components
HMS Beyblades were comprised of four major components: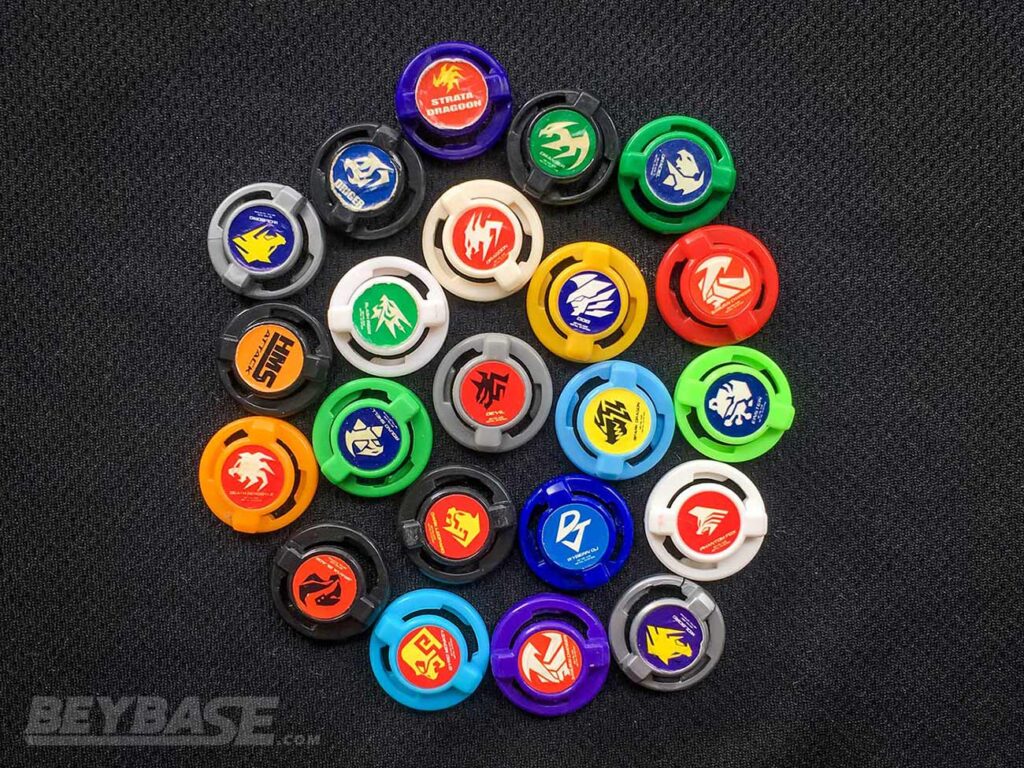 Bit Protector: Similar to the Metal Fight Beyblade "Face" screw.
Attack Ring: Just like the Attack Ring from the Bakuten Shoot Beyblade series.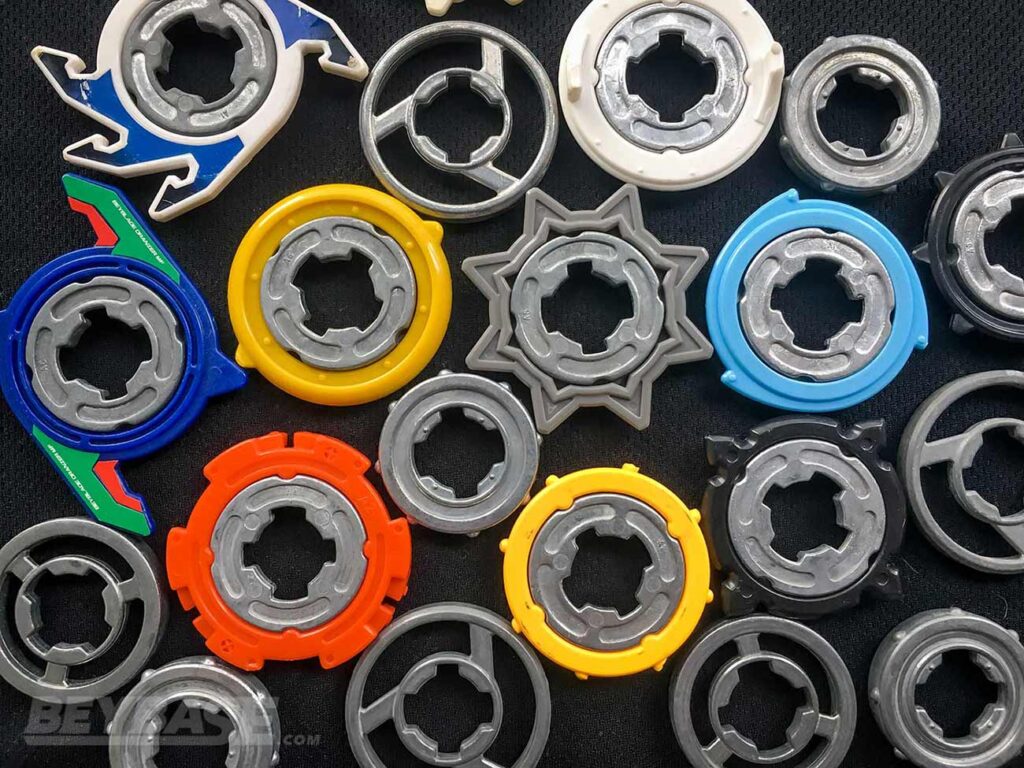 Weight Disk: or Customize Weight Disk, similar to Burst's Core Disks and detachable Frames.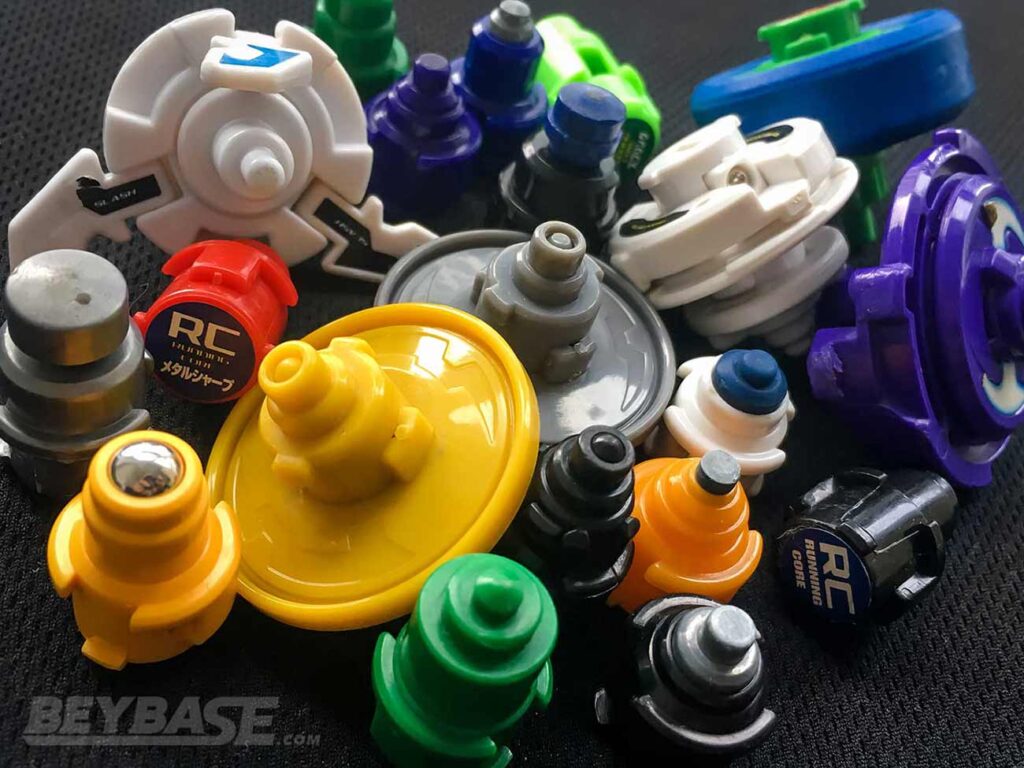 Running Core: Similar to a Driver in Beyblade Burst.
Gone were the days of complex Blade Bases with multiple small and detachable pieces, from this point on Beyblade was a more streamlined customization process.
---
What is the Beyblade Heavy Metal System Metagame?
Because this series was so limited in its releases, with only a little over thirty products to its name, you'll come to realize that certain parts tend to appear over and over, and in certain cases, they're so good they see use in multiple Beyblade types, or overshadow most other options!
Historically, HMS battles were to be done in the Tornado Balance Stadium, Tornado Balance Stadium Type S (a copy of the former but with larger exits and a smaller diameter), or perhaps even a Tornado Attack Stadium from the plastic generation.
It should be noted that given their small size, HMS battles are easily done in MFB's Attack Type Stadium or the Burst Standard Type stadium without issue.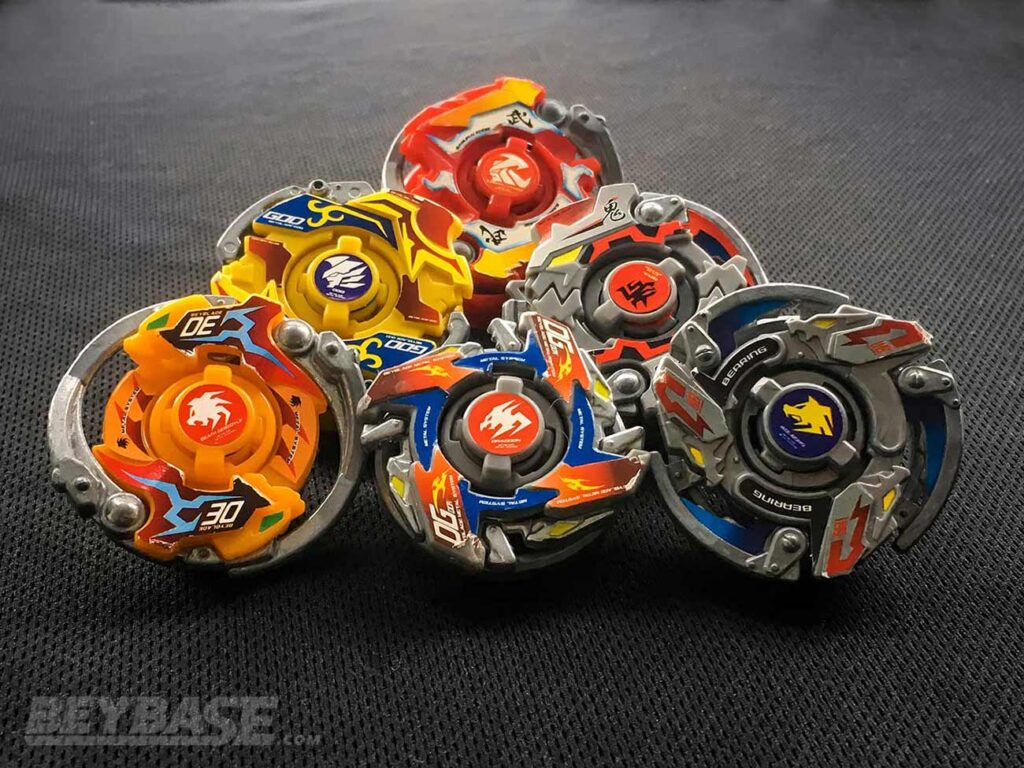 Certain releases, such as Wolborg MS, Death Gargoyle MS, Dragoon MS, Dragoon MSUV and Jiraiya MS completely revolutionized how the game could be played.
In Wolborg MS' case, it brought with it an amazing stamina RC, Death Gargoyle an incredibly versatile AR, the Dragoon MS' an aggressive Attack RC, and finally Jiraiya MS with a potent Defense RC.
In fact, Wolborg MS' RC, Bearing Core, was so incredibly good at outlasting any other RC's, it quickly became the combo to beat even out of the box. We'll break down the stages of the relatively short-lived metagame that followed the production of HMS.
Early Releases
As we previously mentioned, in the early days of HMS when production was plentiful and expectations were high, the primary stadium used was the Tornado Balance. Released in a bundle, just about any Blader who sought competitive relevance immediately bought the A-130 Double Shooter Set.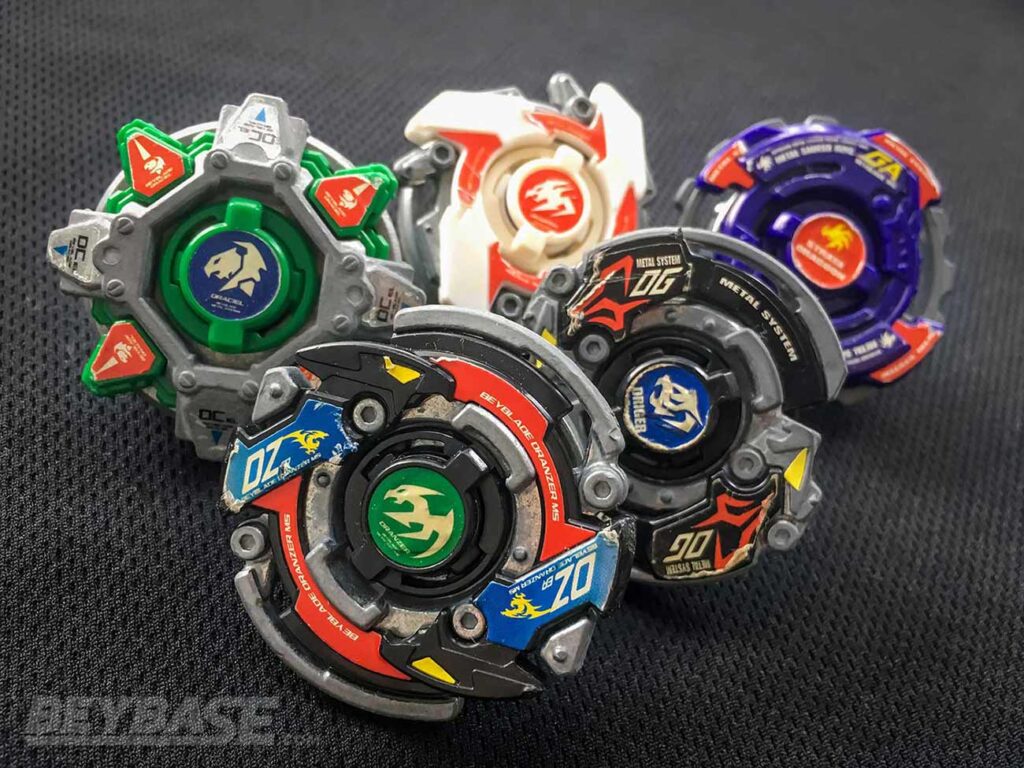 This set included Dragoon MS, Driger MS, Gaia Dragoon MS, a recolour of the new blade Wyvern DJ, loosely based on Blader DJ. The stadium itself was rather large in comparison to the Beyblades themselves, featuring small exits, long walls, and a flat center-stadium. Right off the bat, you could tell whoever owned center-stadium had a serious advantage.
Without enough power, it was no easy feat to knock a beyblade from center-stage all the way out one of the exits, or even over the relatively short walls.
With that said, the first few releases saw particularly aggressive tips, in Dragoon MS' Grip Flat Core, Gaia Dragoon MS' Flat Core, and to some degree both Dranzer MS and Driger MS' intermediately aggressive Running Cores. Battling was fast paced, and while knock-outs weren't extremely common, the speed of the beys whirling around the stadium made for a tense and quick bout.
This would not last long.
Bearing Core & The Power of Stamina Types
If you're at all familiar with HMS, you have definitely heard about the infamous Wolborg MS, that we briefly mentioned earlier. MA-08.
Technically, this was the ninth proper Beyblade release, not including accessories or stadiums. Released just prior was Death Gargoyle MS, localized as Dark Effigy, MA-04. While it was evident that Dark Effigy had some power to it, especially out of the box, with an incredible AR and aggressive-enough RC, what came next would blow it out of the water.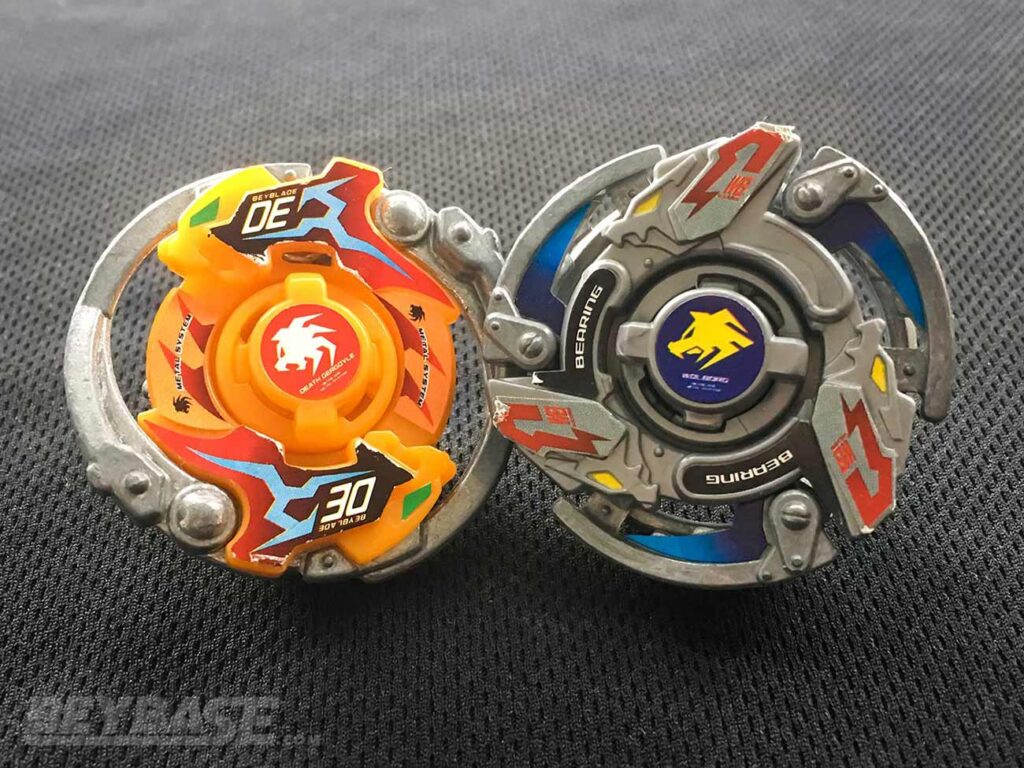 Wolborg MS was a perfect storm, so to speak. Its AR (Wolf Crusher) was decently conservative, a good deal heavier than previous releases, its WD (Circle Wide) was relatively wide and smooth, and its RC (Bearing Core) was a stamina monster.
Because Bearing Core took after the classic Bakuten Shoot's later released bearing-based Blade Bases, it was fairly wide-tipped, docile, and incredibly long-lasting in the stadium.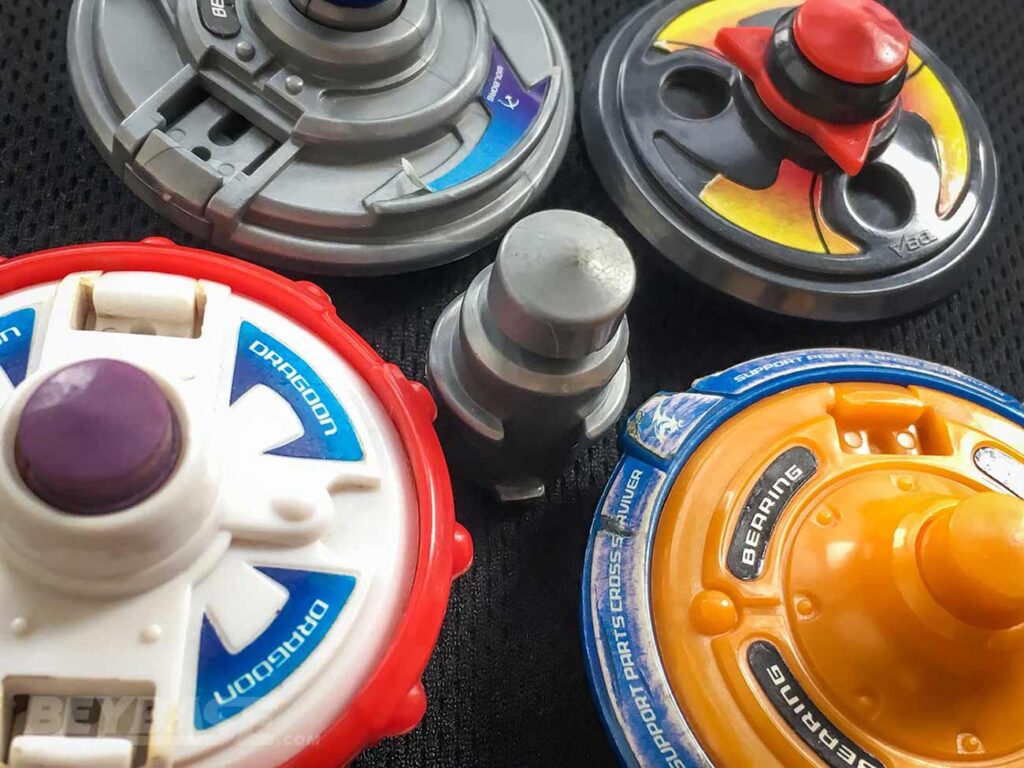 In the Tornado Balance, where being in the center of the ring was not only easy for Bearing Core to find itself, because it is a flat surface surrounded by the sloped ring, it is also the most safe and advantageous spot. This quickly became a problem.
Bearing Core was head and shoulders better at endurance battles than every other RC released, and the power required to knock it all the way from center stadium to over a wall or out the relatively small exits was considerable.
At this point in time, MA-01 Dragoon MS (Ultimate Version)'s Running Core was the most aggressive tip available (and it would remain so), but incredibly hard to control.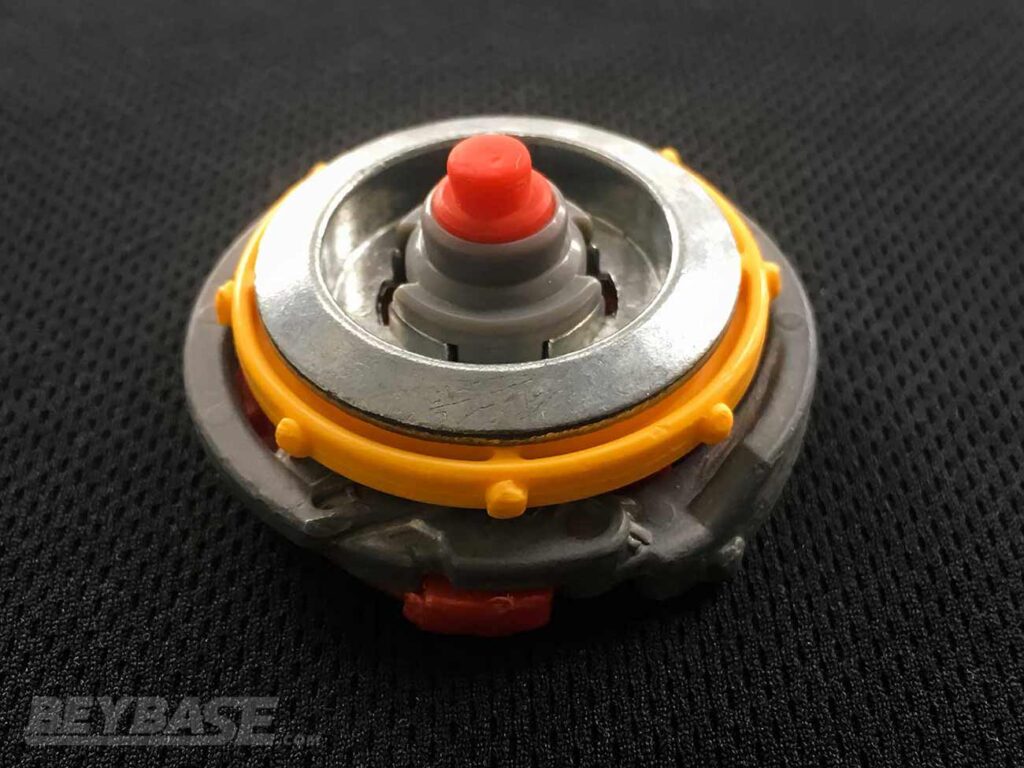 Death Gargoyle's Attack Ring was the most aggressive and powerful released AR, and together they made for a fearsome duo. Because just about nothing could outlast a Bearing Core combo other than another, fresher, Bearing Core combo, the most consistent and viable strategy to defeat it was through knock-out, making it exit the stadium and not facing it in a 1-on-1 endurance battle.
However, bladers often found Attack types to be too wild to control, especially true when using Grip Flat Core (Ultimate Version). It seemed, for a time, that Bearing Core, and even just Wolborg MS itself, was not beatable. The second it entered the stadium, it was a death sentence for your opponent, who likely couldn't outlast it unless they had a better Bearing Core, or somehow had become skilled enough with hyper-aggressive Attack types.
You can check out the Sliding Shoot Tutorial from the WBO YouTube Channel below for a great guide on how to do it yourself, even including the combos featured here!
Attack Types: The Influence of Player Skill & Stadium Design
Over time, this Bearing Core dominance would change. The reason being two-fold. Firstly, Bladers became more and more proficient with their aggressive Attack-oriented RC's, making quick work of any Bearing Core based combo.
The mixture of speed and raw power from a Circle Upper/Grip Flat Core combo, under a skilled hand, was more than enough to reliably knock-out the reigning king of HMS. As more and more bladers came to realize that, the menace that was Wolborg MS had become slightly less intimidating.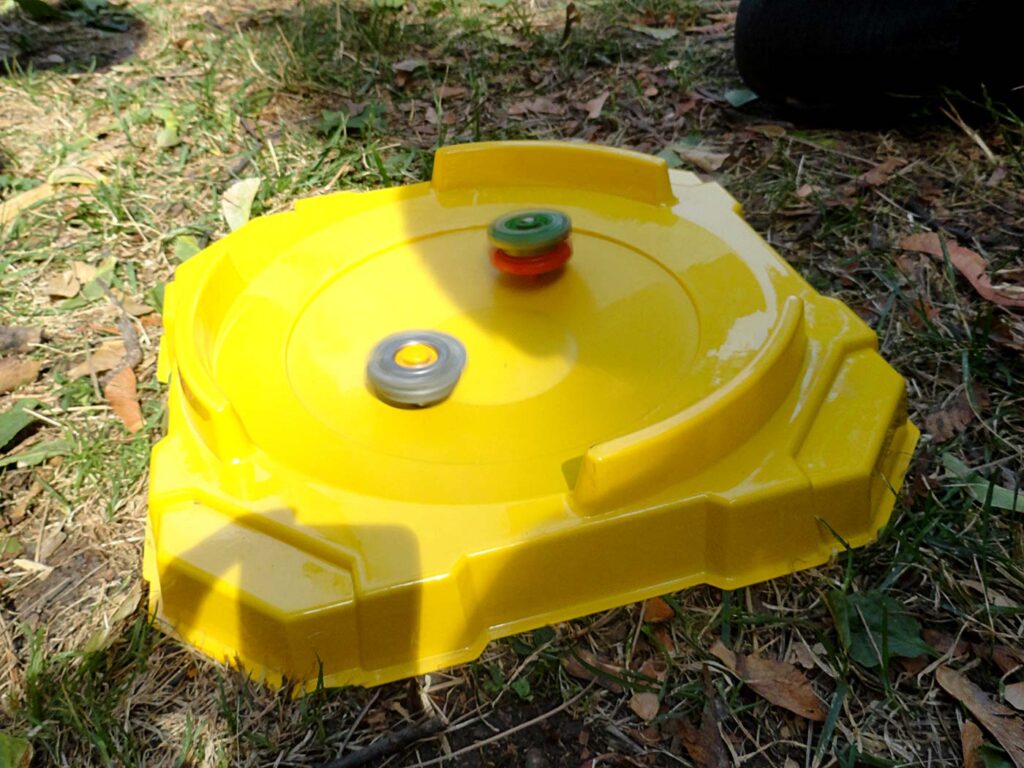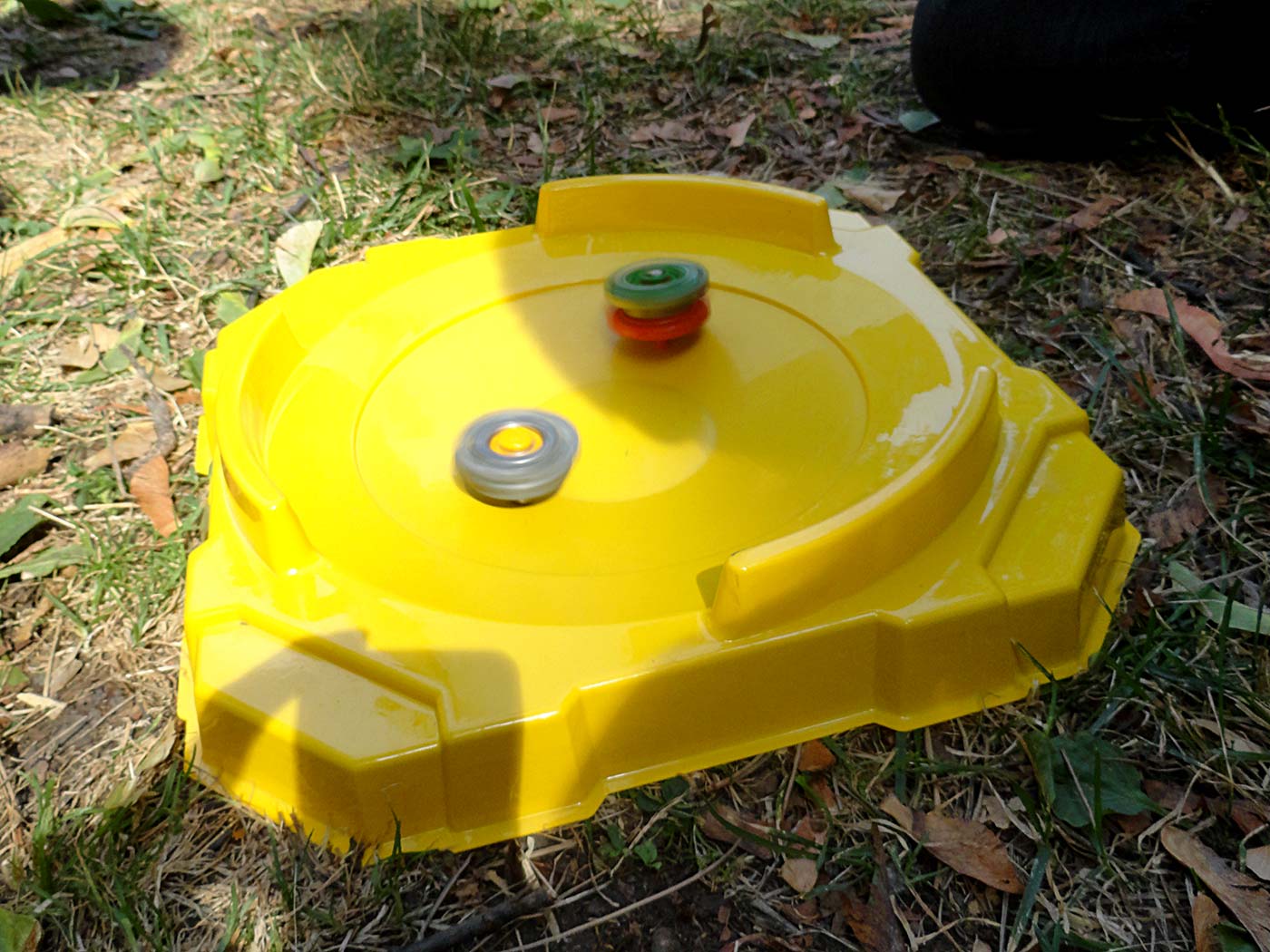 Secondly, not long after Wolborg MS' big splash, Takara released the Tornado Balance Type S, a stadium with a significantly reduced diameter, meaning it was a lot smaller than the original, and much larger exits. This stadium made it a cake walk for a proficient Attack user to make quick work of Bearing Core based combos. If in the right hands, Wolborg MS could lose in Tornado Balance to opposing attack types, but it could only wish to remain inside of a Type S after initial contact with an Attack type.
It should also be noted, not long after Type S was released we saw the rise of the "Gimmick Specialty Series", and while some of the releases weren't inherently competitive (see: Phantom Fox' Bunshin Core), Takara did, for some reason, bless Attack types with a revamp of Dark Effigy's Circle Upper.
Samurai Changer MS', with the mode-changing RC gimmick, was given an updated Circle Upper Attack Ring. Featuring mold 2, with thicker metal, Samurai Upper had a thicker and slightly heavier plastic portion to the AR. This plastic portion provided a bit more explosiveness, and the extra gram or two on Circle Upper's design certainly didn't hurt. It was at this point Attack could not go any higher.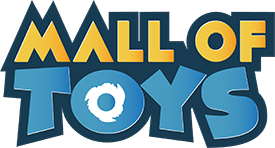 Sponsored: Order the
newest Beyblades

at malloftoys.com!
---
Heads up: If you buy something through Mall of Toys, you won't pay any extra, but I'll get a small commission. This helps me keep things running. Thanks for your support!
Bearing Core 2 & CWDs Give Defense Types a Chance
The only hurdle in an Attack user's way would be Jiraiya MS' RC, Bearing Core 2, a carbon-copy of the original found with Wolborg MS, with the small addition of a free-spinning rubber tip instead of plastic. Third-to-last in the HMS series, Jiraiya MS made its addition count.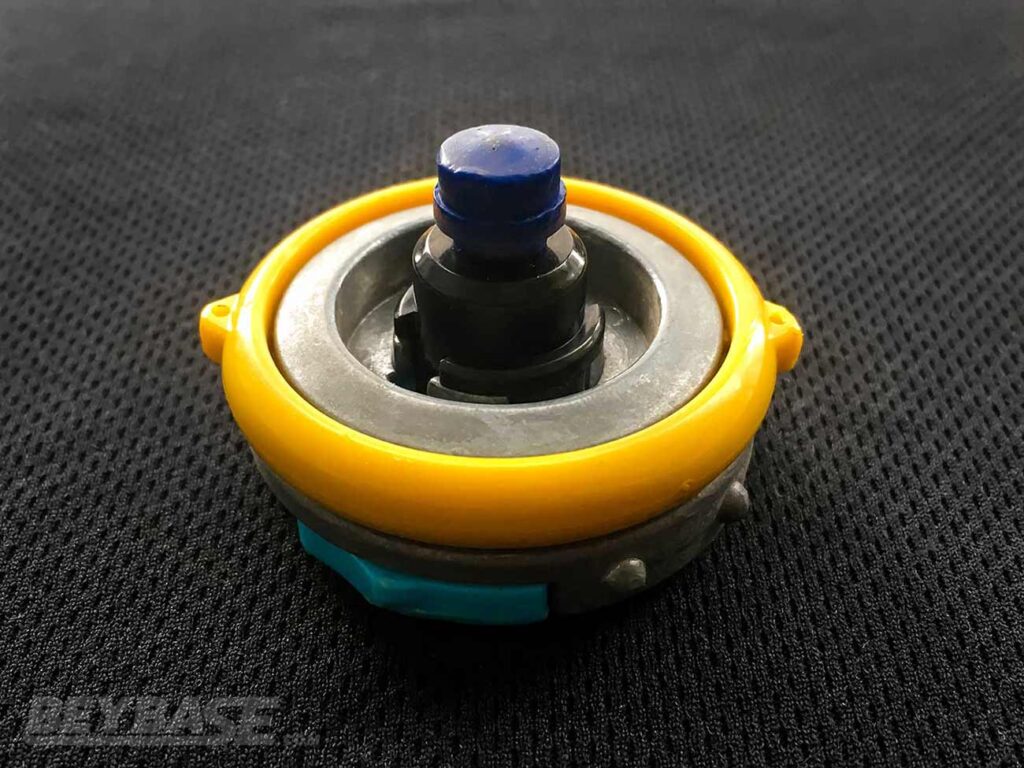 This design made for a hard-to-knock-out Defense RC that could also outlast most other non-Bearing Core RC's. With the advent of Customize Weight Disks, it was also possible to add extra weight and cushion to your combo as well, which was put to good use on Defense and Attack types alike. That aside, since the decline of Bearing Core, Attack types went on more or less unchecked. Bearing Core 2 sought to change that, and did so with fairly decent success.
Because it was rubber based, docile, and could certainly outlast the aggressive rubber RCs, Bearing Core 2 soon found a lot of use countering the new kings of the game: Circle Upper and Samurai Upper. If it rubbed you the wrong way how attackers could get away with pelting you out of the stadium, Bearing Core 2 was your best bet to combat them.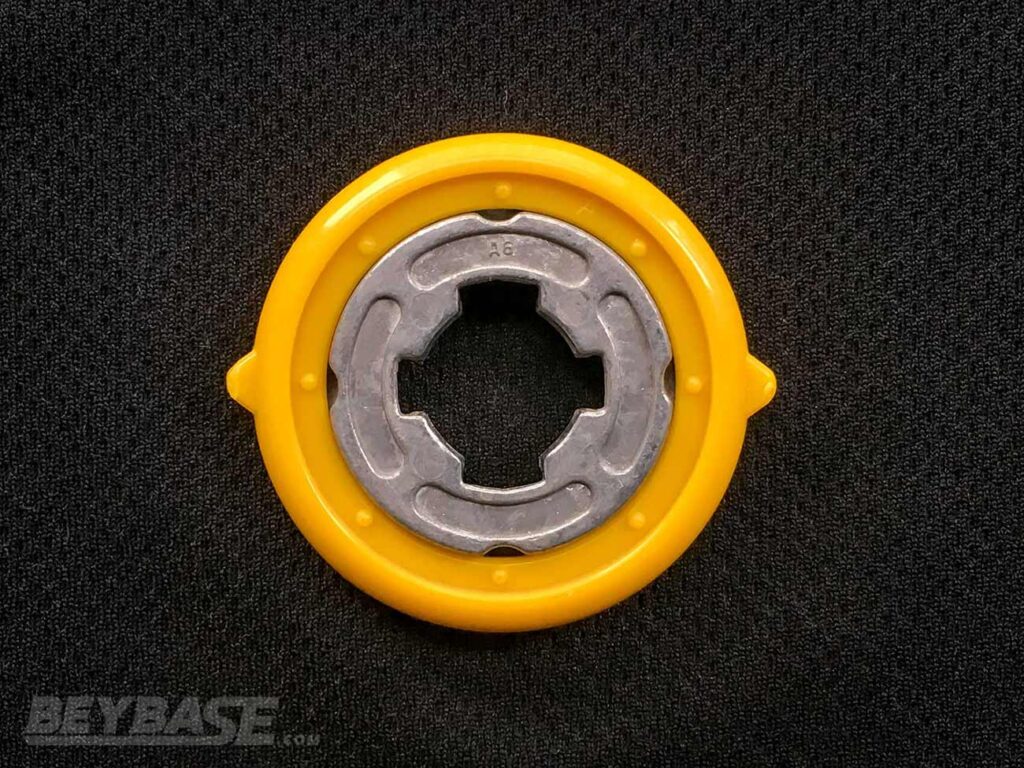 In fact, later releases like MA-24 Shining God MS, and to a lesser extent RB5's Dranzer MF, both featurely majorly defensive CWDs that only served to better Defense's chances against an all-out assault from Attack types.
Ultimately, HMS has the most aggressive metagame in Beyblade history
While this seems like a fairly balanced game of rock-paper-scissors, with even more Blader proficiency with aggressive RCs, it became clear that certain Attack combos could still cut through even the most staunch Defense combos.
In the end, this made HMS the most aggressive and Attack-oriented line of the entire Beyblade series. Bearing Core 2 with some chunky and heavy CWDs could certainly stop an attacker in their tracks, but it was not a guarantee in the least. Nothing after Shining God MS was released for the HMS series, so we cannot be certain whether Attack dominance would have remained with future releases.
This aggressive meta revolving around speed, precision, and knock-outs often meant two attackers duking it out in the stadium, and is a major draw for many Bladers who seek that type of thrill.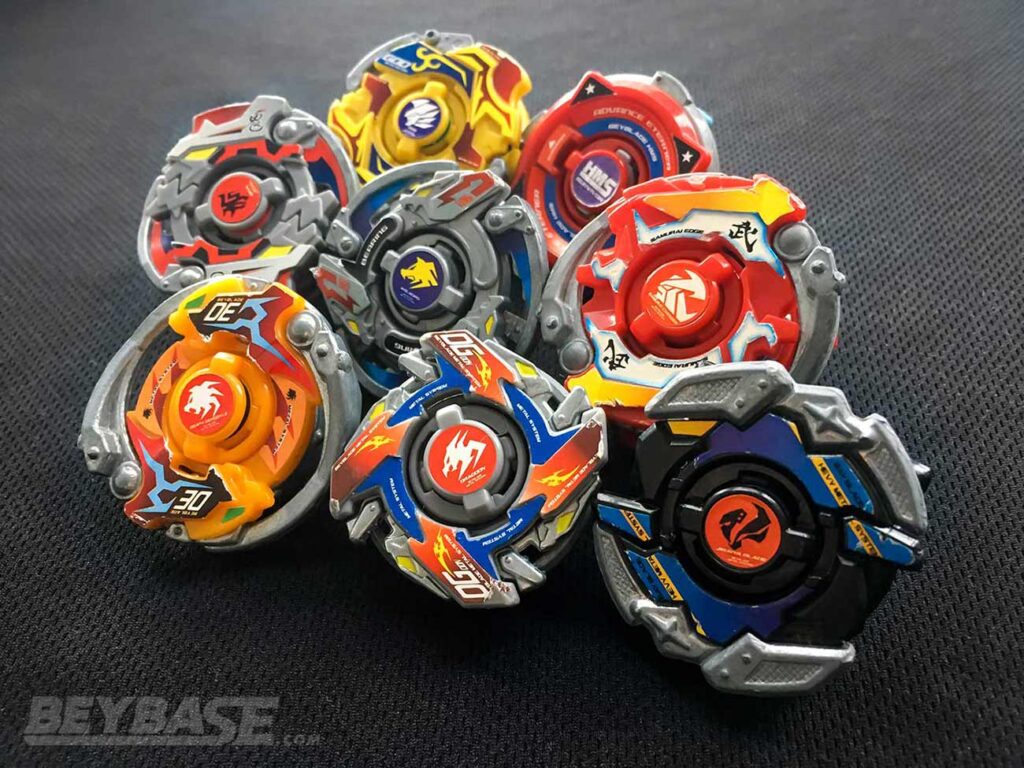 To this day, the Beyblade Heavy Metal System metagame is incredibly aggressive, and the first combo on our list of the top 5 best Beyblade Heavy Metal System combos perfectly encapsulates just how dominant over everything else Attack types can be, and why so many Bladers rely on them in a competitive setting.
---
The Heavy Metal System In Action
There are many videos on Youtube that you can find of HMS Beyblades in action, but here's just one example from a WBO tournament which should give you a taste for how they perform:

---
What do you think of the HMS series? Comment below!
Whether you're an HMS veteran or someone who is just learning about it for the first time, I'm curious to hear what you all think of the HMS series. It sits in a unique spot within Beyblade's history and at times it can feel like most current Beyblade fans have forgotten about it due to the brevity of its run.
Where do you think the HMS series could or should have gone if it continued? Join in on the conversation by commenting below with your thoughts!
If you want to learn even more about HMS, please also check out Dan's incredible website: https://www.hms-db.com/
Enjoyed the article? Buy me a coffee to show your support.
Or become a BeyBase HQ member to get early article access and behind-the-scenes updates. Thank you!