Affiliate Disclosure: If you buy something through some of the links on this post, you won't pay any extra, but we'll get a small commission. This helps us keep things running. Thanks for your support!
---
Answering Questions from BeyBase Newsletter Subscribers – Part 3
Welcome to part three of my Q&A series with BeyBase newsletter subscribers in celebration of the first anniversary of BeyBase!
This part focuses on questions I received pertaining to "How Can I Find or Host Beyblade Tournaments?".
Do you want find or host Beyblade tournaments?
If you want find or host Beyblade tournaments but aren't sure where to start, you're in the right place.
I was in the same position over 15 years ago … until I first found the Beyblade community online and decided to make an effort to build something here where I live in Toronto. 💪
Thankfully, since then the community has flourished all over the world and there are many opportunities to build a community through places like worldbeyblade.org.
But the unfortunate reality is that there are still many underserved areas around the world that require the initiative of fans like yourself to make something happen.
In this article, I provide:
an overview of the resources and equipment I use to run Beyblade tournaments.
A brief summary of my journey to hosting and participating in hundreds of Beyblade tournaments since 2008.
It is my hope that through this I can help to inspire some of the people I know are out there hoping and wishing for Beyblade tournaments in their area to take action to make their dream a reality.
Read my answers below!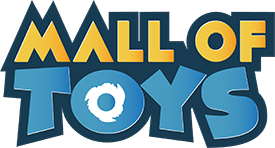 Sponsored: Order the
newest Beyblades

at malloftoys.com!
---
Heads up: If you buy something through Mall of Toys, you won't pay any extra, but I'll get a small commission. This helps me keep things running. Thanks for your support!
---
Where do most Beyblade tournaments happen? What can be done if your area doesn't have any?
Kei,
I really love reading your articles with all of the information, as well as the enjoyment reading it provides.

That said, I do have a few questions that I would like to ask.

I know that you participate in tournaments frequently (or at least more frequently than most people), and I was wondering, where are the majority of those events at. I'm in the Pacific Northwest region of the US and am always bummed out when I see that tournaments hosted by WBO are on the other side of the US…

Is there anything that can be done about that, or are there just not as many beyblade events on the west in general? – SwimminginBeyblades
Thank you for always reading and commenting on my articles! I appreciate it.
This is a really important question, so thank you for asking it. All Beyblade players in regions that don't have an existing fan-run community or official event support could learn from what I'm about to express here:
Starting a Beyblade Community
Most of the events I play in are through worldbeyblade.org in Toronto, Ontario as that is where I live.
However, I've been fortunate enough to play in WBO events in Chicago, Los Angeles, and New York as well as WBBA and private WARI-BEY events in Tokyo and Osaka in the past.
Pre-COVID-19 there was a thriving WBO Beyblade community in Los Angeles (which I know will come back when it is safe to do so) but not really any communities I know of in the pacific northwest region of the United States, unfortunately …
The only thing that can be done about it is to take matters into your own hands.
In fact, the WBO is predicated on the initiative of Beyblade players seeking out other players in their region to start and maintain their own local Beyblade community over time that can be tied to the WBO through our organized play structure and global ranking system. This way, we can all be connected worldwide.
When it is safe to do so in your area, I would encourage you (with you parents if you are not old enough) to look into surveying your area to figure out if anyone would be interested in doing a Beyblade tournament.
Try using the WBO Beyblade Communities forum, the WBO Discord, Facebook groups, any local ad posting websites, or notice boards … basically anywhere you can get in touch with people who might be interested in Beyblade.
All it takes is one event to start building a community, so focus on hosting a great first event, no matter what the size is. Doing that successfully will propel you to the next one if you enjoy it, and encourage you to continue putting more effort in. It will grow.
Beyblade Community Building Resources & Equipment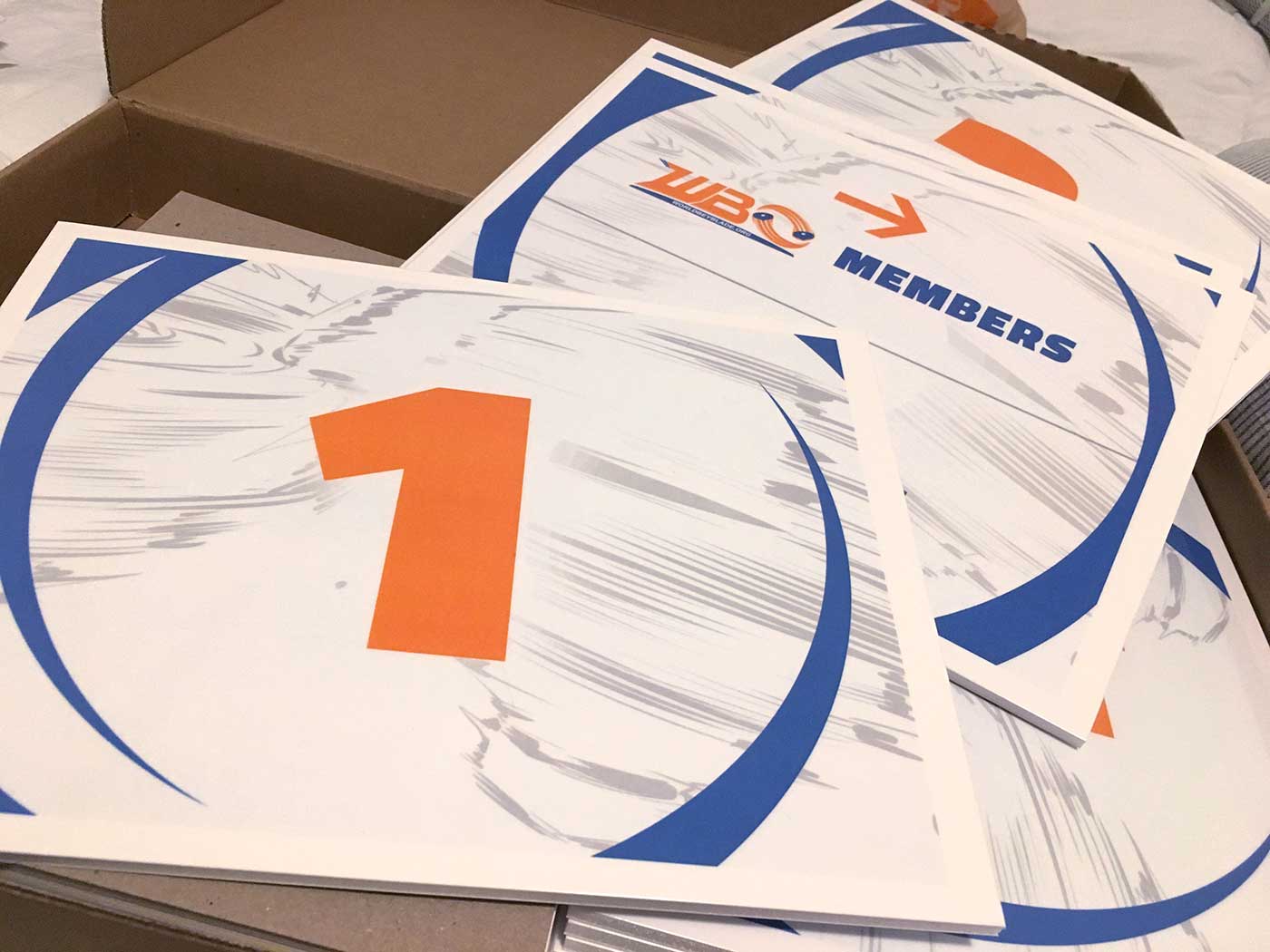 Resources
This could be an entire article on its own, but here is a quick list of some key resources that can help you understand how to host Beyblade tournaments and build a local community:
---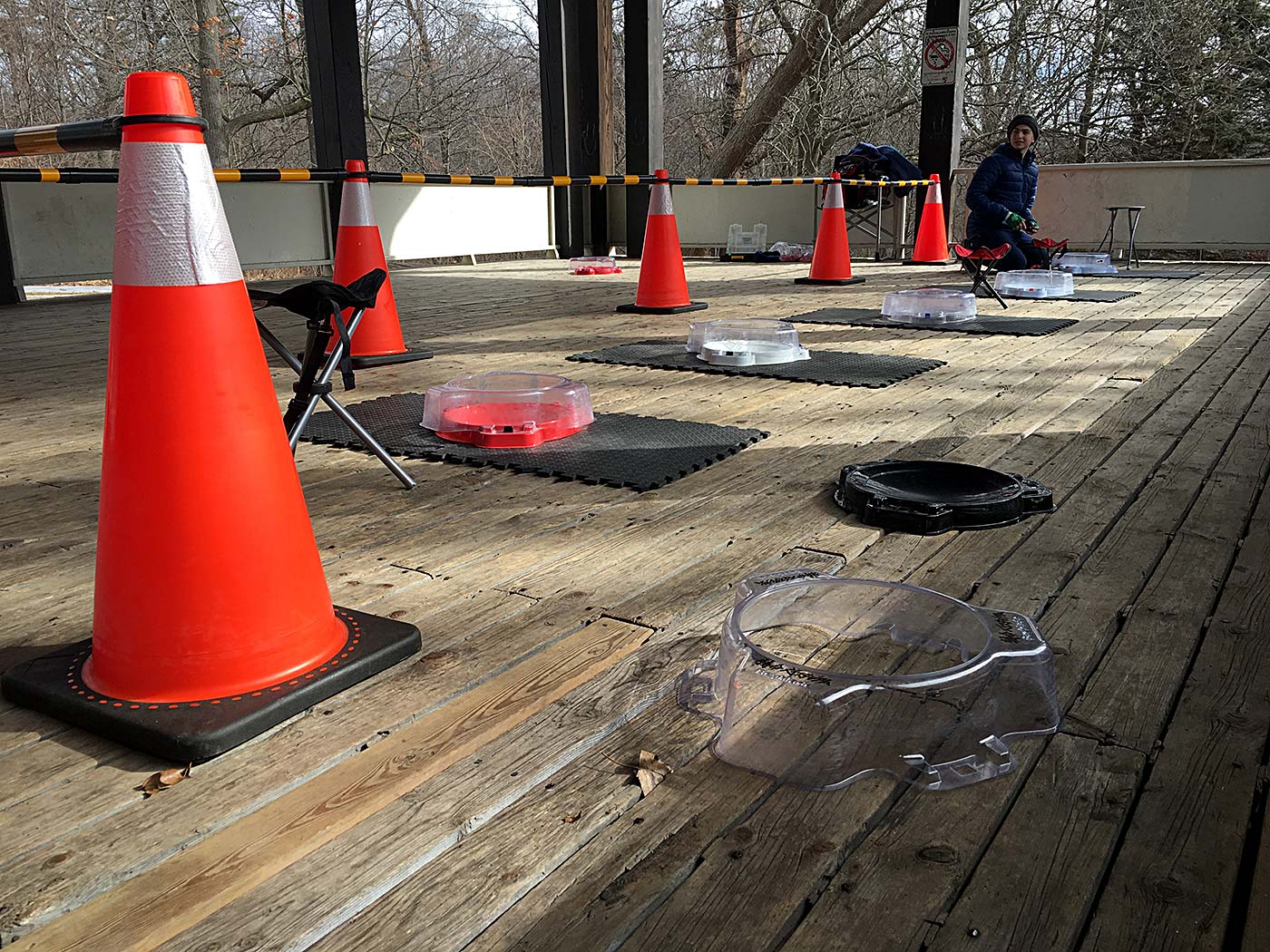 Equipment
The equipment required for a Beyblade tournament varies depending on many different factors such as the size, but here are some key pieces that you'll need or should consider:
---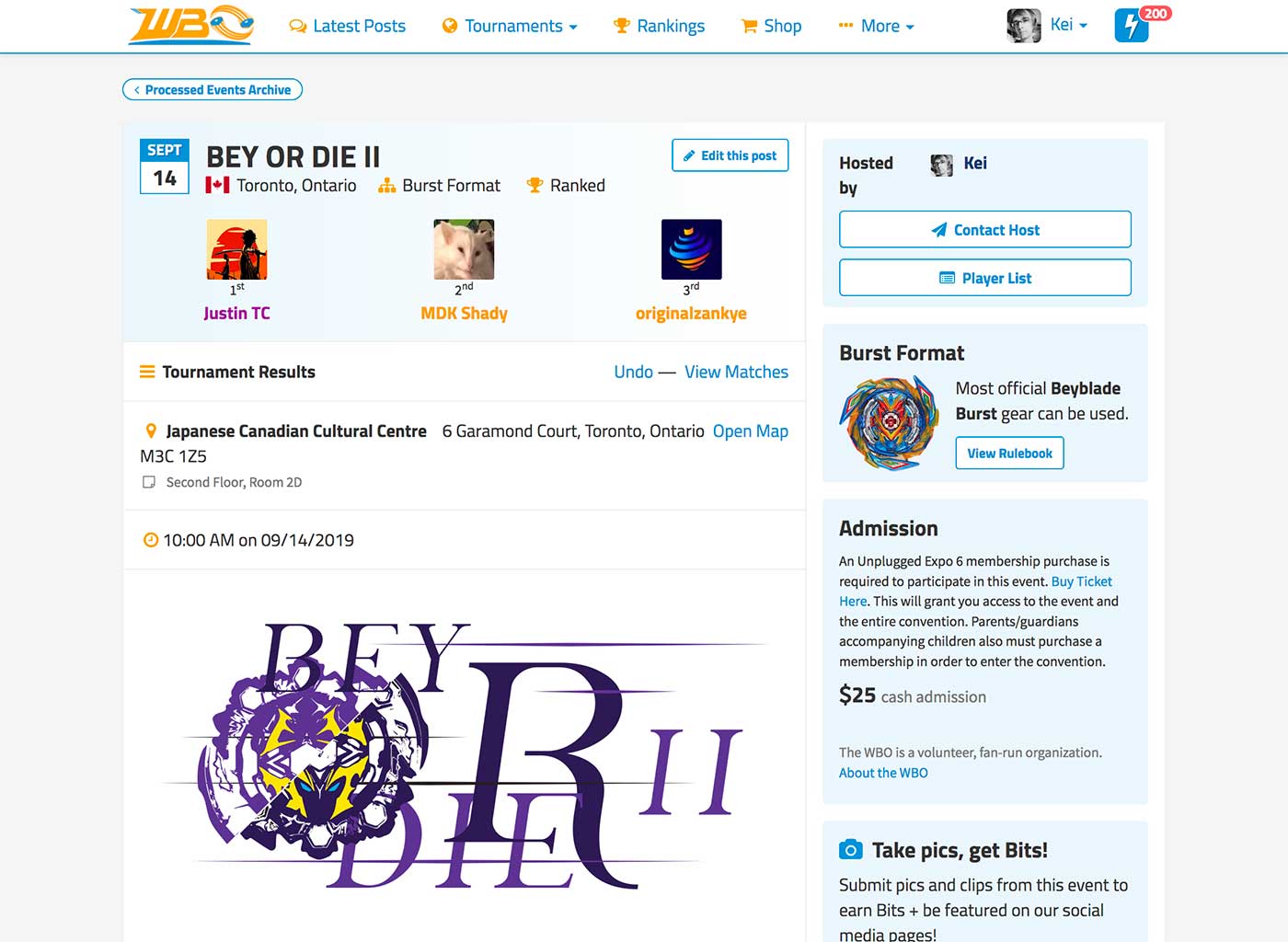 WBO Organizer Benefits
In addition to the standardized Beyblade organized play structure offered and maintained by the WBO, becoming an Organizer brings with it several benefits as well. Many of them have been outlined here on the Top 10 Reasons To Host Your Beyblade Tournament With worldbeyblade.org page, although this does need some updates. I've outlined some of the highlights below:
Ranking System: Anyone who plays a battle in an official ranked WBO tournament will have their performance tracked in our global ranking system.
Statistic/Battle History Tracking (Example): In addition to being ranked on our global ranking system, players battle history will be tracked on their profiles, allowing them to track and assess their performance over time.
Prizing Support: Currently, WBO Organizers have the opportunity to offer digital gift cards/discount codes valued at between $15-30 each to the top three tournament winners of their tournaments courtesy of WBO sponsor MallOfToys.
Digital "Bits" for Tournament Winner Profiles: The top three players from every event are awarded a Gold, Silver, or Bronze Bit that will display on their profile. Players can show off their success and track their tournament performance this way in addition to the win/loss tracking described above.
Optimized Event Page Designs (Example): The event page designs on worldbeyblade.org are the only ones of their kind in the world. They were specifically designed with Beyblade tournaments in mind and feature the opportunity to display all of the information you need to communicate to attendees in a clear manner. Plus, we're always working to improve them with new features.
Organizer's Circle Forum/Discord Channel: This forum on worldbeyblade.org and dedicated channel on the WBO Discord is limited to WBO Organizers and WBO Staff. It's the perfect place to seek advice before, during, or after your tournament about any questions or issues you may have.
Audience: Our community had over 200,000+ members over its 10+ year history, and this is growing everyday.
Visibility: The WBO ranks extremely high on search engines when people search terms related to "beyblade tournament", meaning your events will have a better chance of being found by people who are looking for them.
Ultimately, you can certainly host a tournament separate from the WBO and that might even be the best way to start if you want to do something very small to get your feet wet.
We do plan to support unofficial tournaments in the future to some degree as part of Project AIDA, but even so, we believe there is a huge value in being more connected with the global community by becoming a WBO Organizer, not to mention the above benefits which continue to evolve and expand over time!
How I Started the Toronto Beyblade Community
In 2008, I had the benefit of attending the first Beyblade tournament in Toronto for years: BEYBLADE'S NOT DEAD!, which had the benefit of being hosted at an anime convention. The next one I attended was BEYBLADE WAR ROOM at the same convention in 2009. Anime conventions might actually be one of the best places to start a community.
Both of those events were hosted by WBO Founder Bey Brad, who didn't live in Toronto. So, if we wanted to create a community … we had to do it ourselves.
So, I followed up BEYBLADE WAR ROOM with our first true local tournament: HIGH PARK THROWDOWN. I hosted it with a few other veteran members of the Beyblade community at the time.
We had maybe 8 or 9 people.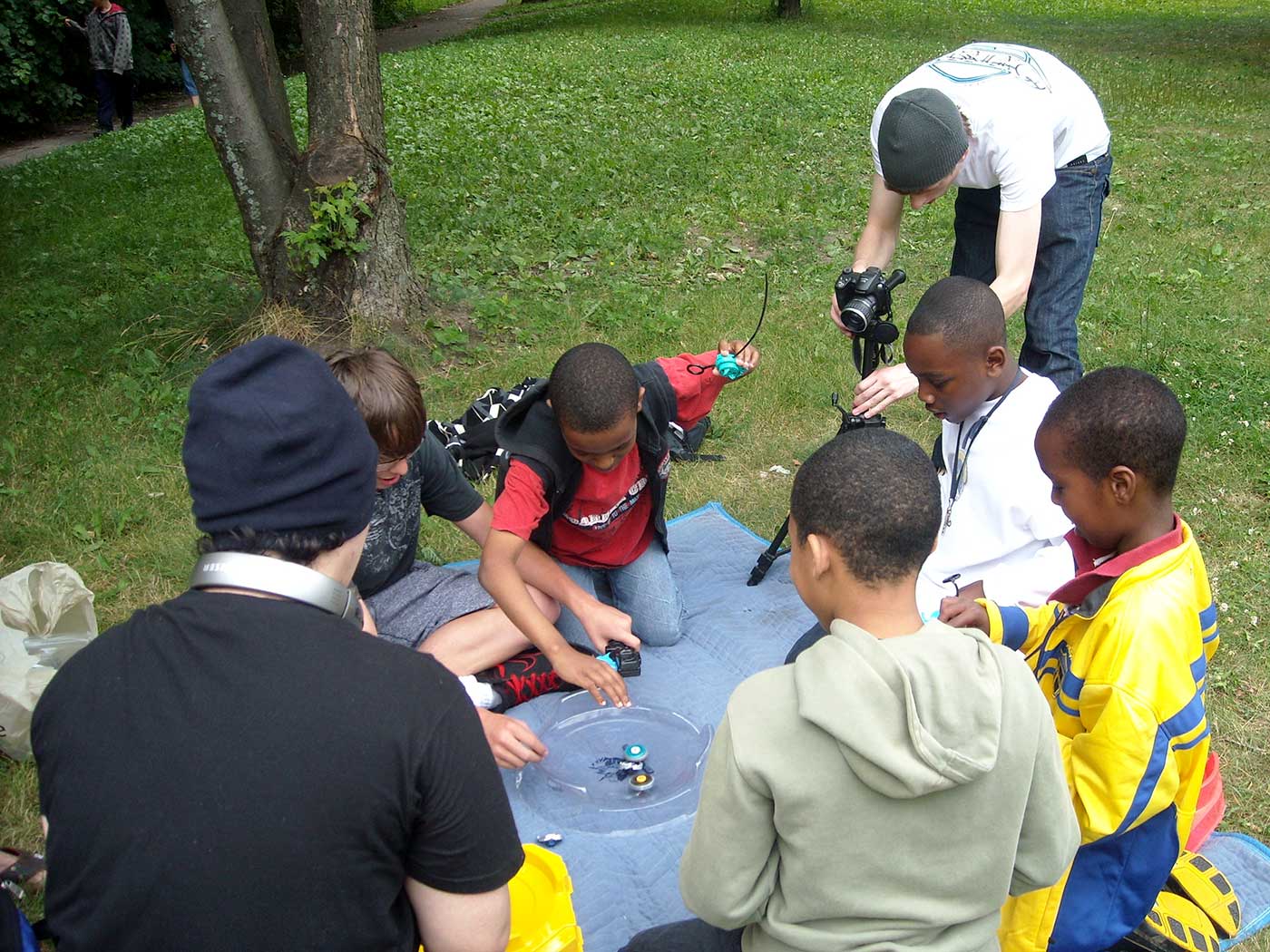 Since then, I've hosted over 100 tournaments personally and helped many others in Toronto to become tournament organizers themselves. Some of these events have exceeded 150 players.
Along the way, I've grown up and learned so much about what it takes to run an event, manage a community, and I continue to learn to this day.
It's a never-ending journey and you will make mistakes along the way like I have, but the reality is that it all started with a first step and a desire to connect with others and compete in tournaments.
The blanks–or gaps in your knowledge–can be filled in along the way if you take small, incremental steps to build something.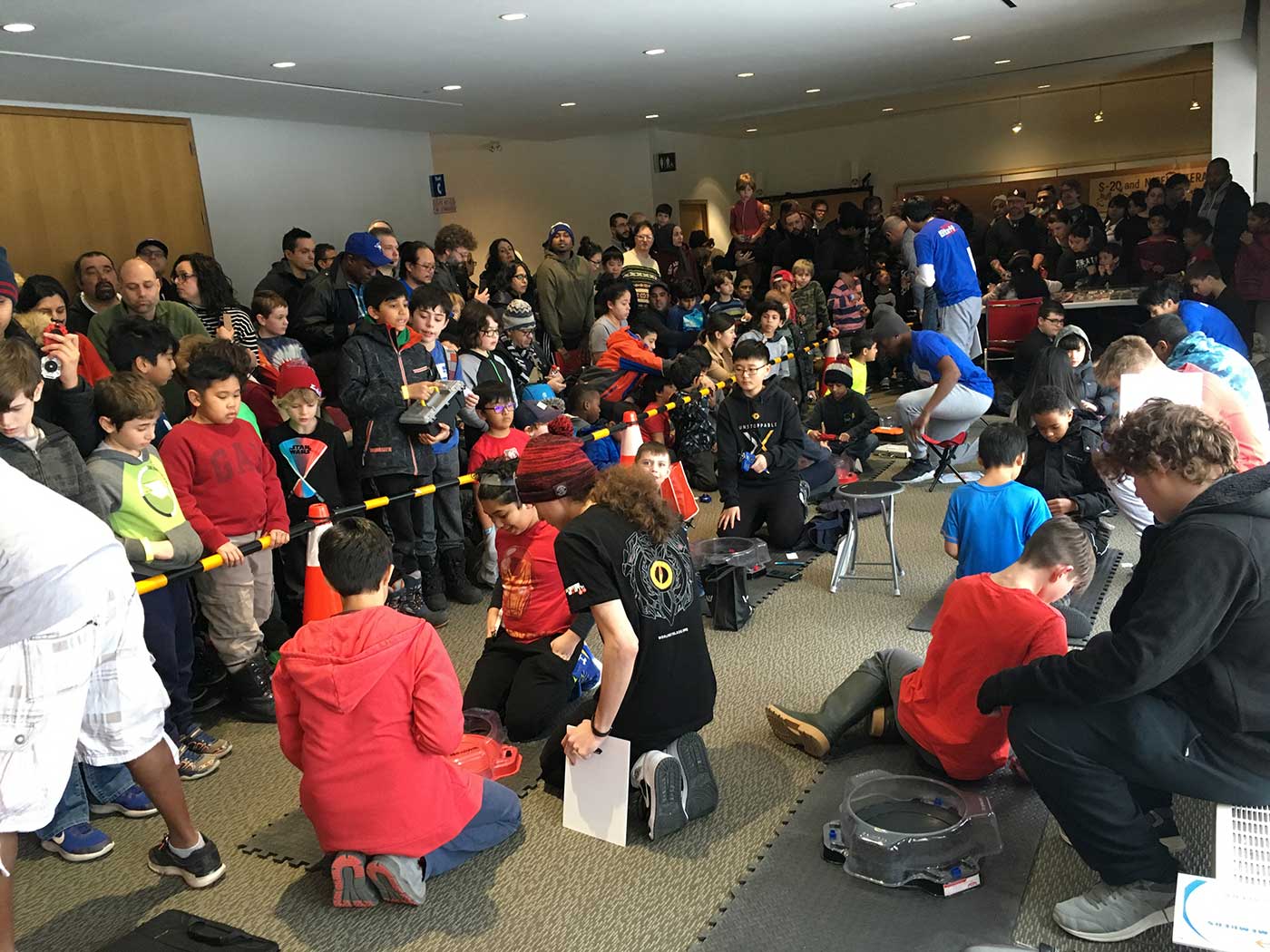 The Lack of Tournaments Outside Asia Requires an Offensive Mindset from Competitive Players
Knowing that support for competitive Beyblade tournaments is effectively non-existent in North America, it is vital that players like yourself change their mindset from a passive one bummed that there is nothing in their area to an offensive one that believes in themselves to build what they dream.
And the cool thing is, as you can see … the more people you connect with, the more you learn, the more you host, and the longer you do this for, the better the community becomes. The deeper the connections become, even with people who will eventually step away from the game.
And at a certain point, it starts to transcend the effort of the individual who started it. I've hosted over 100 tournaments, but in addition to that I worked to encourage many others in the community to become WBO Organizers so that the community could grow and responsibility could be distributed a bit more.
I haven't counted, but I wouldn't be surprised if 100 other events have been hosted by other members of the Toronto community at this point.
You can read more about my history in the community in this series of interviews I did for the WBO's 10th anniversary a few years ago, but it really all started from that first event I did in 2009 and my desire to build something that I never had as a child when I first started playing in 2002.
If you have that same desire, I encourage you to chase it.
It won't be easy, but if you love Beyblade I promise that it will be fulfilling once you've made your dream into reality.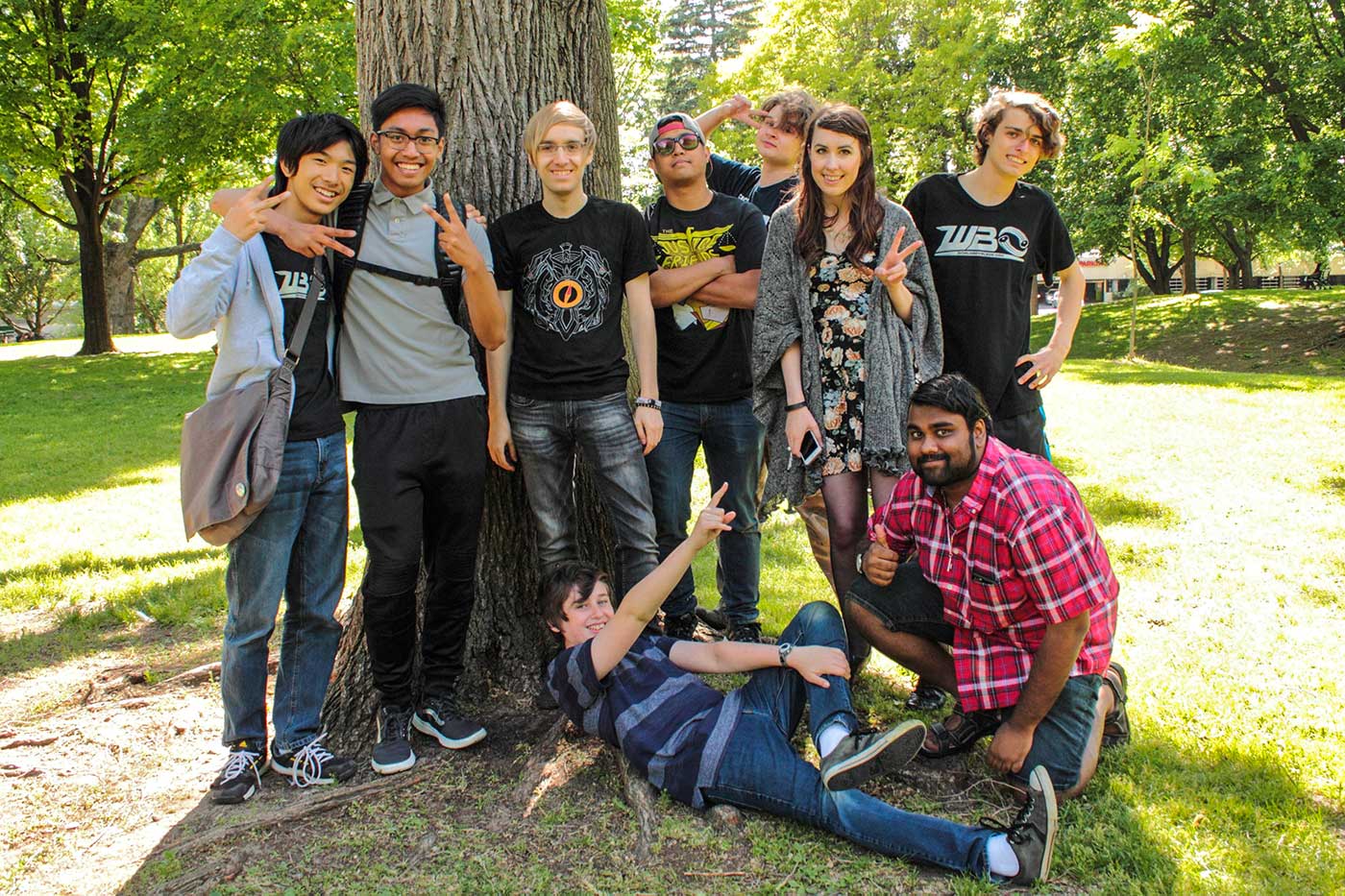 ---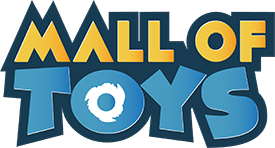 Sponsored: Order the
newest Beyblades

at malloftoys.com!
---
Heads up: If you buy something through Mall of Toys, you won't pay any extra, but I'll get a small commission. This helps me keep things running. Thanks for your support!
---
How to Create a Beyblade Community
What is the best way to set up a beyblade tournament in your local community and what steps should I take to maybe create a larger beyblade community?
Thank you – Jerrick
Thanks for the question, Jerrick! I'll actually have to direct you to my answer to SwimminginBeyblades's first question above.
But long story short: focus on gathering interest in your local area through worldbeyblade.org, Facebook groups, or other local event/ad websites for a first, small event. All you really need is a few people to start.
From there, you can slowly try to build things up over time to build up your community to be larger, to deepen your relationships with each other, and to host events more consistently. It takes a lot of effort, but it's possible.
I'd also suggest checking out the Become an Organizer page on the WBO once you are ready, as having your events approved and posted in our official events forum boosts their visibility greatly. Plus, you get access to things like our ranking system.
Good luck!
---
How can you attend Beyblade tournaments?
I live in the UK so bey tournaments are very rare, so how could I attend a tournament? – Alex
Hey Alex, the first thing you can do is check worldbeyblade.org to see if any tournaments are happening in your area. I know that there is a community in the UK which does tournaments every so often, although less so as of late due to COVID-19.
If no tournaments exist in your area, you have to be the one to take the initiative to start something! I'd recommend checking out the answers I sent for Jerrick and SwimminginBeyblades's questions above for more guidance on this.
---
Enjoyed the article? Buy me a coffee to show your support.
Or become a BeyBase HQ member to get early article access and behind-the-scenes updates. Thank you!
---
Have you ever hosted any Beyblade tournaments? Or do you want to? Comment below.
Thanks again to all of my BeyBase newsletter subscribers who submitted questions for this article!
I'd also love to hear from others around the world who have organized Beyblade tournaments, whether they be through the WBO, WBBA, or any other independent Beyblade group.
If you have any stories or tips you can share that might help others who are hoping to start their own community or find tournaments in their area, share them in the comments below!
BeyBase Q&A Series
Read Part 1 and 2
Also, be sure check out the first and second parts of this Q&A series if you haven't already:
---
Part 4 Coming Soon
And stay tuned for Part 4 of "#1 Ranked Beyblade Player Answers Your Questions" which will cover "What is the Beyblade Metagame? How do I understand it?"!