Affiliate Disclosure: If you buy something through some of the links on this post, you won't pay any extra, but we'll get a small commission. This helps us keep things running. Thanks for your support!
---
Answering Questions from BeyBase Newsletter Subscribers – Part 2
This is part two of my Q&A series with BeyBase newsletter subscribers in celebration of the first anniversary of BeyBase!
Check out the first part on "What are the Best Beyblades to Buy?" if you haven't already.
This part focuses on questions I received related to "What are the Best Beyblade Burst Parts?" and some part-specific questions.
Read my answers below!
---
What are the best Beyblade Burst Sparking Chassis?
Hello there. I was wondering if you could give a quick overview of all of the chassis (however you make it plural lol) in competitive play? Like strengths, weaknesses, and good combos? Keep up the great work and happy BeyBase Anniversary! – Cheeto
Thanks for the kind words! Here's my personal ranking, from most competitive to least competitive.
This is based on my testing and experience at WBO Burst Format events. If I was playing in WBBA events where the 5G Battle Format existed, it might change slightly.
This list also doesn't include the newly released 4A Chassis from Random Booster Vol. 23, which I don't have yet.
Top Tier Beyblade Burst Sparking Chassis
For me 3A is easily the best Chassis just because it pairs perfectly with Rage, to make arguably the best overall combo in the game up until at least November 2020: Rage Diabolos Xtreme' 3A.
1S is the second best because it can be paired with Wheel, the best Disk in the game. It has strong synergy with it because the majority of the weight on both pieces is focused around the outside, which is perfect for stamina.
2A is versatile and has use on both stamina combinations with the likes of Tempest and attack combinations using Brave.
Mid Tier Beyblade Burst Sparking Chassis
2D, 2S, and 2B all have legitimate competitive uses spanning all different types of Beyblades.
2S is usable on Tempest and Mirage stamina combinations, for instance.
2B–when awakened–works well with World Spriggan.
2D has terrible same spin performance, but makes up for it with its opposite spin performance. If you "awaken" it by wearing down the rubber tongues, it can even be used in some interesting stamina/attack hybrid combinations.
Low Tier Beyblade Burst Sparking Chassis
1A, 1B, and 1D just do not excite me at all … They might not strictly speaking be terrible, but I can't foresee them really being used with the above six options available.
Maybe in WBBA 5G Battle Format where you might need more Chassis options I could see them being used, but beyond that I'm not sure. I haven't seen anyone find sustained success with them in WBO tournaments with them so far, at least in Toronto.
---
What are the best Beyblade Burst stamina Layers?
What bey do you think has the best stamina for an energy layer? – Mickey
Right now it's tough for me to say. Matches often don't come down to which Layer has the best stamina.
Opposite spin stamina matches are common and the chances of a mirror same-spin stamina match with both players using the same launchers and having comparable launch strength are low given the plethora of good parts now available in the series … it's not like the beginning of Beyblade Burst where there was no left-spin and much fewer parts available.
As such, while I do conduct tests on new parts to get an idea of their pure stamina potential, I don't usually go deep enough to determine what truly has the best stamina. I'm more concerned with the opposite spin potential of combos, their burst resistance, and so forth.
As long as it has decent stamina, what then matters is that I make the right choice at the right time. Choosing a stamina combo in a situation where you believe your opponent will or could use something very similar would be bad and I always aim to avoid those situations unless I am confident that my launch strength would be higher than theirs.
That said, if I had to guess I'd say:
Best Right-Spin Beyblade Burst Layers for Stamina
Best Left-Spin Beyblade Burst Layers for Stamina
---
What are the best Beyblade Burst attack type Drivers?
Hi, I would love to see an attack driver tier list for attack driver along with the best disks to use with those drivers. Also more review would be really nice as well keep up the great work. – Daniel
Thanks for your question! I'll definitely be doing more reviews.
In terms of Disks, it really depends on the combo being used and the format you're talking about (standard WBO Burst Format, Burst Classic, or Burst Limited).
There's so many viable attack type Drivers depending on the situation and your skill level, so consider this list an informal top five: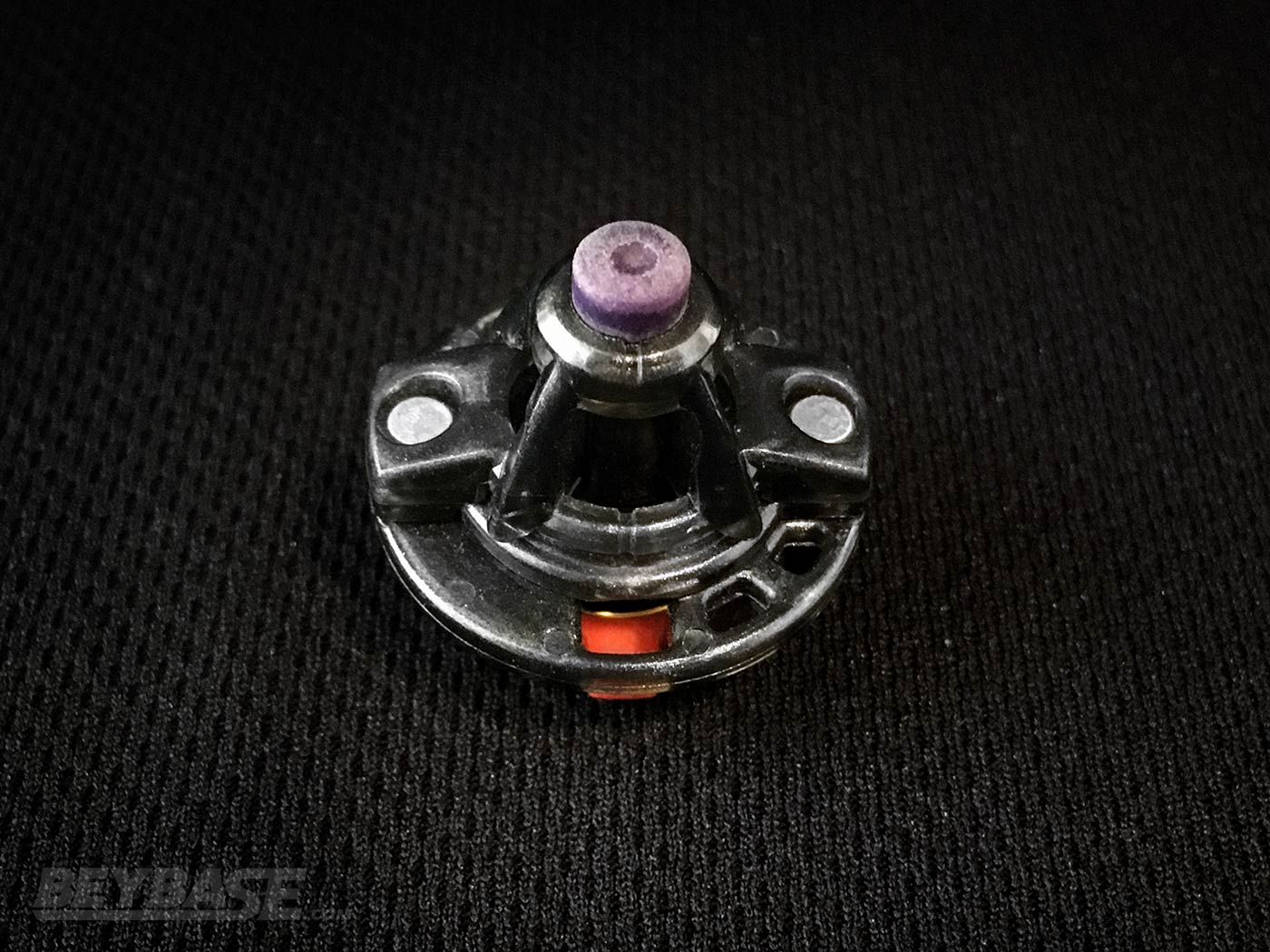 To me, Xtreme' seems like it will forever and always be at the top of the tier list for attack Drivers. It's combination of versatility, speed, and control can't really be matched.
I'd love to see them release a slightly wider version of it one day, though.
However, I also have enjoyed using Evolution' when worn down recently for certain situations. That's a Driver to use when you want to go all-in on attack power and control isn't as important.
Destroy' is one of the best examples of stamina and attack being mixed efficiently into one Driver.
It doesn't have the controllability in terms of performing a flower pattern when banked like Xtreme' can to hit opponents in the centre of a stadium, and it doesn't have the intense speed of something like a worn down Evolution', but it has more same- and opposite-spin stamina than both of them, which can make it useful in certain situations where an offensive upside is beneficial, but pure attack power isn't a priority.
That's why it paired so well with the #5 combo on my Top 5 Beyblade Burst Combos from earlier this year: Imperial Achilles 00 Expand Destroy'.

The Xceed' Driver found on Hyperion Burn in the B-174 Limit Break DX Set is an upgraded version of the original Xceed Driver from Super Hyperion.
As a Dash Driver it features a tighter spring to improve burst resistance. It's quite fast (probably somewhere between Xtreme' and awakened Evolution'?). And based on some of my preliminary testing so far it seems like it is able to hold a flower pattern when banked slightly better than the original Xceed.
But in addition to this, the ability to customize it through the addition of the +X or +Z Chips makes this a fun Driver to experiment with. For example, by using something like the +Z Chip you get an attack type Driver that is in my opinion stronger for pure attack than Destroy' and also has better opposite spin performance/life after death due to its extremely wide free-spinning tip.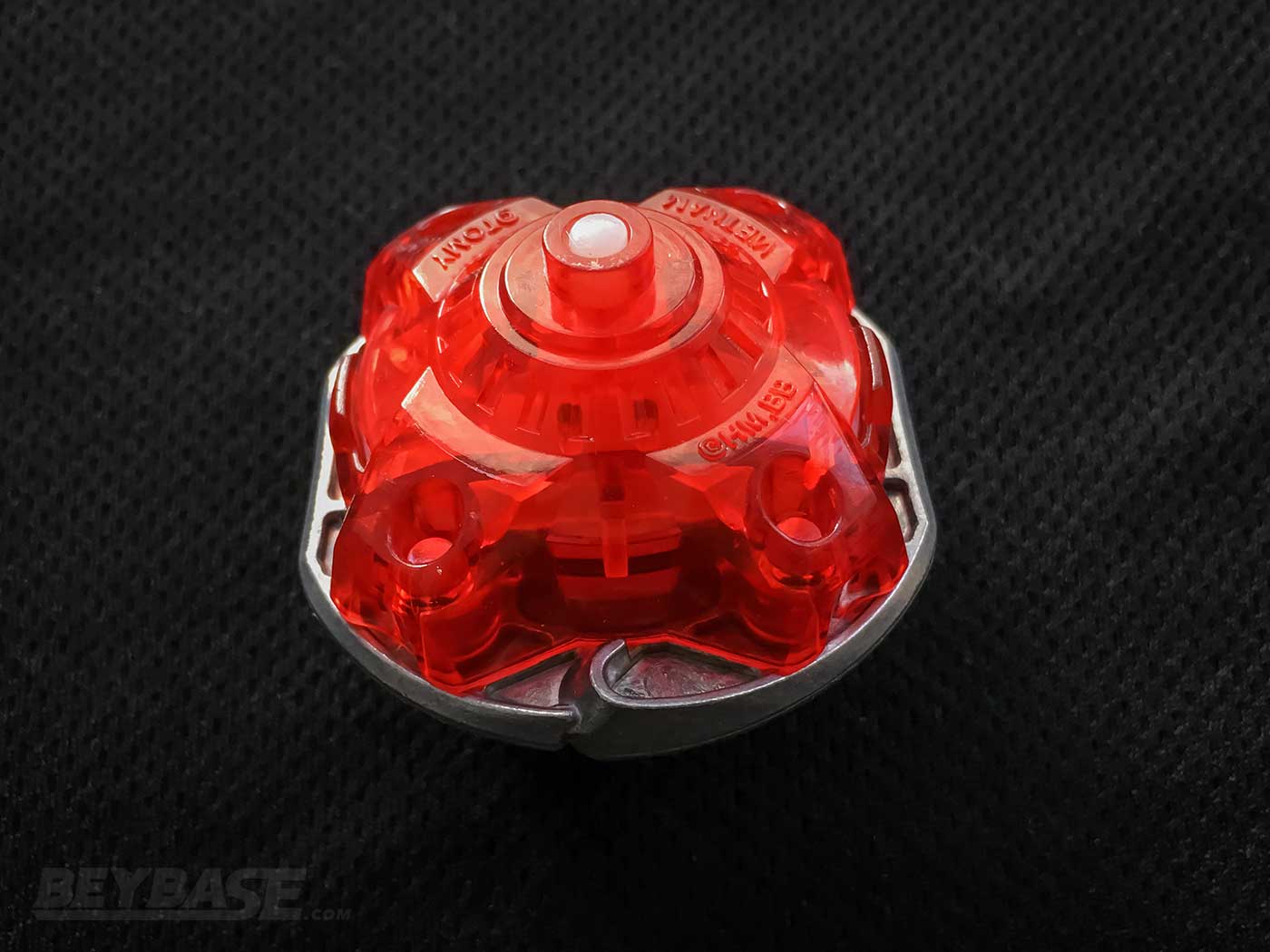 Generate is a little bit underrated. It's good for anti-attack, but it actually has seen some use in WBO Burst Limited Format so far on Bloody Longinus. BladerBeast made use of it at the first Burst Limited tournament we did in Toronto back in September.
Upon release, I also enjoyed using it a few times at some tournaments I attended in Japan on Perfect Phoenix as an anti-attacker! It stalls around the ridge of the Burst BeyStadium Standard Type effectively and then settles down in the middle towards the end of a match when the white tip in the middle exposes itself.
The applications of the Generate Driver competitively are relatively limited, but I wanted to highlight it here because it seems to me that it was completely overlooked upon release at the end of 2019.
---
What are the best Beyblade launchers?
What Launchers would you recommend? – Laura
I'm going to assume you're asking about Beyblade Burst specifically.
Personal Preference, Experience, and Context are Key
When it comes to Launchers, personal preference plays a huge role.
Many players chase the most powerful launchers–and for good reason–but what is also important to consider is how comfortable you are with the launcher and if the power level it affords is appropriate.
Launching so powerfully that you miss the stadium or that your Beyblade self-KOs is going to make it harder for you to ultimately win matches.
So, I always focus on questioning how comfortable I am with any particular launcher above its inherent power.
A good example of this is Hasbro's Rev Up Launcher from Beyblade: Metal Fusion. It's probably the most powerful launcher of the generation, but the revving shooting mechanism makes it quite difficult to control. As a result, there has been very few situations where I've chosen to try and use it.
Or, we could look at the Digital Sword Launcher from Beyblade Burst. This launcher was quite powerful upon release, but there was something about it that didn't make me feel comfortable about using it competitively. I think it was because I valued maneuverability above all else.
You also have to consider what type of Beyblades you plan to use. For instance, if you're using a Driver than tends to self-KO when launched at very high speeds, maybe using a launcher that has a lower power cap would be best.
I'd recommend collecting as many launchers as you can to get a feel for how they handle. That will help you determine what launchers work best for you.
---
Which Beyblade Burst Driver is Best? Mobius or Xtend+?
What is better Mobius or Extend Plus. Also I'm a big fan one day I hope to be a blader as strong as you ! – Nishant
Thank you so much!
I personally like Xtend+ more than Mobius because it has similar opposite spin performance and better same spin performance.
But as I talked about in my Variant Lucifer review, Mobius certain has legitimate competitive applications depending on the situation.
And it might be better defensively in opposite spin too, which would be particularly relevant in WBBA tournaments due to the (overpowered in my opinion) ability to switch spin directions on parts like the World Ring mid-match. In this case, Mobius is perhaps more competitive because when spinning the opposite direction from your opponent because it might have slightly better defense/anti-attack potential than Xtend+.
---
What makes certain Beyblade parts good? Like Tempest & Wheel 1S.
What makes certain parts so good? Like Tempest and Wheel+1S? What makes Tempest the best right spin attack ring and Wheel+1S so good for LAD? – Foxfisher159
What makes certain parts so good is really about their performance relative to other parts in the same series or format. The best illustration of this is the difference in top tier parts between formats like the WBO's Burst Classic, Burst Limited, and the regular Burst Format.
In Burst Classic–where many parts are banned–the Victory Valkyrie Layer is top tier … but in the regular modern Burst Format, it's totally useless because so many new parts have been released that have stronger attack power, stamina, defense, weight, you name it.
The strength of a part therefore depends on the context within which it exists.
In 2015, Deathscyther was the king of Beyblade Burst because relative to everything else around it, not much else came close to it competitively. But now, relative to everything around it, it's performance is pitiful.
In terms of Tempest, it is good right now for a few reasons:
Strong same-spin stamina
Strong opposite spin performance
Heavy weight in comparison to other Rings
Decent burst resistance
Relatively low recoil (especially when the blades of the Ring are not extended)
All of these traits combine to make Tempest not the best attack Ring, but the most powerful stamina/defense hybrid in the game at this moment.
Wheel and 1S are perfect for each other because they both have had most of their weight placed around their circumference, which increases their stamina potential in both spin directions.
If you haven't already, you can learn more about Tempest, Wheel, and 1S in some of my recent tournament reports:
---
Which Valkyrie Layer was the most competitively viable in its respective generation?
Hey I just wanted to know out of all the Valkyrie beys which one did you find most competitively viable during its respective generation? – John aka Sp1cy(SPN) or my wbo name SPN_Z3R0
This is a cool question! Thanks John.
It's interesting because it isn't a list of what Valkyrie has the most competitive design objectively speaking (that would belong to Brave Valkyrie at the moment), but most competitive during the period it first existed upon release.
And what affects this is not just the design of the part, but the parts available to it and the parts that it would be put up against in tournaments.
Here's my ranking of the most competitive Valkyrie Layers, with number one being the most competitively viable during its respective generation, and number seven being the least viable.
The original Valkyrie Layer was the best version of Valkyrie ever produced. Why, you ask?
It was the clear best attacker during its respective generation (and beyond for a while). While it is important to consider that being released early on in the series does mean to a certain extent it was given more attention than it might have been later in the series with more attack type options available … the fact remains that it appeared 144 times on the winning combinations lists of worldbeyblade.org tournament winners between 2015 and 2017.
The next closest one was Winning Valkyrie with 37 appearances. Crazy. This might be the best data point possible that illustrates just how dominant the original Valkyrie was relatively speaking.
It's hard for all of the subsequent Valkyrie Layers to overcome that because none of them have been able to do the same thus far.
They either weren't useful at all or were useful only for a short period during the respective generation when they were released.
Not many competitive players remember how good Cho-Z Valkyrie actually was because it was released towards the end of the Beyblade Burst Cho-Z era.
And in my opinion, you really needed Xtreme' to unlock its full potential, which was only available through a CoroCoro exclusive Beyblade at the time.
Cho-Z Valkyrie 00 αngle Xtreme' actually helped me win the second largest worldbeyblade.org tournament of all time–BEYBLADE SHOGATSU 2019, which had over 160 participants–back in January of 2019.
In fact, I listed this combo as my personal most underrated combo in my list of the Top 5 Best Beyblade Burst Combos from earlier this year.
Its window of competitive viability was short and actually only appeared on winning combinations lists for worldbeyblade.org Beyblade tournaments eight times in total (three from myself!) … but I personally feel like it was the best choice in the game for attack upon release in November 2018 until the beginning of 2019.
It's a shame that Brave Valkyrie hasn't been able to see as much use as it may have in tournaments this year due to COVID-19.
I don't believe it is better than the Rage Ring, but nevertheless, it still has use in certain situations. In the few tournaments I've played in this year, players were successful with it on Drivers like Destroy' and Evolution'.
In fact, its stock combination–Brave Valkyrie Evolution' 2A–is quite competitive if you awaken the Evolution' Driver.
I worry that new Layers like Hyperion Burn have started to outclass it for right-spin attack … but regardless, up until now it is one of the top Valkyrie Layers ever released in my books.
Winning Valkyrie certainly lived up to its name during the generation in which it was released. It's actually the second most used Valkyrie Layer ever statistically speaking based on the WBO's winning combinations archive (37 entries).
I loved using it on Xtreme' for a short period before Cho-Z Valkyrie was released. Using it on Xtreme' was one of the first times I felt that the infamous Archer Hercules and Hell Salamander Layers on top tier combos became beatable with any level of consistency by an attack type.
Back when it was released, it also saw use among tournament winners on a variety of Drivers, including Yielding, Atomic, Bearing, βite, and more.
Victory Valkyrie was unfortunately released at a time when Dark Deathscyther existed and there was no Xtreme' … so its viability was tanked. It could be used, but the applications were limited.
Nevertheless, it does still slide in to third place statistically based on the number of times it appeared (36) on the winning combos lists of WBO tournament winners.
The main use of it back then that sticks out in my mind was as a counter to the Wyvern Layer, but overall I don't think it would be fair to say that it was more competitive in its respective generation than any of the above Valkyrie Layers. Not to mention the fact that its predecessor–the original Valkyrie–was used over four times more often historically.
That being said, we've seen in the WBO Beyblade Burst Classic Format that Victory Valkyrie is actually an excellent Layer now that it has better Driver options and different competition to go up against. But consideration of that is outside the bounds of the parameters of your question here.
Slash Valkyrie was one of the most disappointing Valkyrie Layers ever produced from a competitive perspective.
In a statistical sense, it was even worse than God Valkyrie with only one appearance on the list of winning combinations of worldbeyblade.org tournament winners. Ever. God Valkyrie had 9 and Cho-Z Valkyrie had 8, in comparison.
That said, I do not believe the part itself was inherently bad from a design perspective. In fact, upon release it did seem to be comparable in power to Cho-Z Valkyrie.
The problem is that it didn't distinguish itself from Cho-Z Valkyrie in a meaningful way and then just two months later … the best attack type Beyblade Burst had ever seen up until that point–Judgement Joker–was released, completely eviscerating any other right-spin attack options from consideration among top players.
In any case, the fact remains that in comparison to most other Valkyrie Layers ever produced, Slash Valkyrie ends up paling in comparison …
God Valkyrie is the worst Valkyrie Layer ever released.
When you look at the Valkyrie of every other generation in Beyblade Burst, all of them did in fact have a window of competitive viability after release, even if it was very brief.
Based on my memory however, God Valkyrie did not really have this … it was never effective against anything that was popular around the time it was released.
The only thing I can remember is that during the initial experimental stage of worldbeyblade.org's development of Burst Classic Format when some God Layer System parts were permitted, God Valkyrie was viable only due to all of the other parts that were restricted from use.
---
How do you "Awaken" (Wear Down) Beyblade Parts?
How much effort do you need/what specifically did you need to do to awaken your VL', Universe, Ev', Rise, Mobius & Ig' drivers & your 2B double chassis?

I don't have the electric stadiums that some people use to quicken the process. My Vl' tip in particular is still nowhere near free spinning after probably 1500 launches! – TC Blading
I haven't "awoken" (worn down) all of those parts myself, so I can't speak to each one individually. But it does vary depending on the part.
For instance, it is much faster to wear down Drivers like Rise, Mobius, Ignition', and Evolution' because you have the option to use the Cho-Z Musou Stadium which speeds up the process immensely.
But with 2B, I believe it has to be done through regular battles … which seems very cumbersome and that it would require a lot of effort. I actually haven't done it myself.
For the aforementioned Drivers, I cannot highly recommend investing in the Cho-Z Musou Stadium enough. The idea of "awakening" parts was so bothersome and frankly annoying to me before, but with that stadium it can be done in a matter of minutes.
---
Do I use "awoken"/worn down parts in tournaments?
Do you use "awoken"/worn parts when you battle in tournaments? If so, what kinds do you use? – SwimminginBeyblades
Yes. Lately, I've used worn down Evolution', Mobius, and Bearing Drivers, for example. You can read more about my use of them in some of my latest tournament reports!
It's really important for competitive players to understand the possibilities afforded by (legally) worn down parts, so I encourage everyone to experiment with them.
---
How good is the Hold' Driver?
Hello Kei, I have a question, what is a good use of Hold' in a combination and what makes it a good driver to use? – [[ NØBØDY ]]
Admittedly, I am not the biggest fan of Hold'.
It stems back to the original Hold when people were using things like Lost Longinus Heavy Hold that I just never got in to … part of the problem I think is that I've never really had a good one or made the effort to "awaken" one of mine.
That being said, based on what I know about the Driver and have observed, I can try to answer this for you:
What makes Hold' good is its mixture of stamina, defensive, and offensive qualities.
The wide flat tip allows it to move around the stadium with decent speed, which can be used for both offensive and defensive purposes depending on the situation.
It can even rebound off the walls of the BeyStadium Standard Type when launched powerfully for some huge attacks if it is able to connect with its opponent.
In terms of stamina, because the tip is so wide and is free-spinning, it is able to effectively continue spinning without completely falling over for longer than most Drivers when in opposite spin match-ups where both Beyblades steadily equalize their spin velocity.
Although I do not have personal experience with this quality on a competitive level, when you "awaken" your Hold' Driver after using it extensively, it actually loses a great deal of its movement, which lends itself well to playing a more stamina- or defense-based role. This post by virtuous.circle77 highlights the differences well.
One combo I witnessed while in Japan this year was Master with Paradox Hold'.
It was quite impressive in terms of its opposite spin performance and defense, especially considering that WBBA rules do not count Beyblades exiting and returning to the stadium as a knock-out (the WBO currently does). Because of this, even though attack types were able to get solid hits on the combo, the high burst resistance of Master + Paradox and the knock-out resistance of Hold' (in combination with the WBBA rules) enabled it to really tank a ton of incoming attacks.
---
What makes Trans' a "High Skill Level" Driver? How can it be used?
Another question I have is about Trans', when I was reading the WBO thread about possibly adding Trans' into the list of banned parts for burst classic, it mentioned that in the end it was not banned due to the high skill level needed to use it properly.

Could you explain why there is a high skill level needed to use it properly on burst classic and what superking combinations can I make with Trans'? – [[ NØBØDY ]]
Trans' is a versatile Driver, but the flat mode in particular isn't as easy to use or consistent for things like stalling around the ridge of the Burst BeyStadium Standard Type like Zephyr' or Accel' are.
The sharp mode is easy to use, but its applications are somewhat limited to stationary attackers which are good at only a specific thing (bursting stationary opponents). Valkyrie Gravity Trans' is a popular example of this type of Beyblade Burst Classic combo.
It's for these reasons that you could probably say that a higher skiller level is needed to use it, or perhaps more accurately, to know when to use it.
I don't believe it has any competitive use in the current Burst Format/Beyblade Burst Sparking.
Opposite spin performance is not a huge factor in the WBO's Burst Classic Format due to the small amount of left-spin Layers which exist in it, but in the modern game, its importance cannot be overstated.
Because of this and the much lower burst rates among top tier combinations in the modern game versus early Beyblade Burst or Burst Classic Format, the sharp tip has no use.
The flat tip could maybe be used in some situations, but it is impossible to truly justify given the numerous other more effective options available.
Because the sharp tip is useless in the modern game, it makes the entire point of the Driver–its versatility–meaningless. Don't use it!
---
---
What do you think the best Beyblade Burst parts are? Comment below.
In this article, I've only begun to scratch the surface of what the best Beyblade Burst parts are … it really depends on what format you're playing, where you're playing, and who you're playing against.
Let me know what parts you think are the best (and why!) in the comments below.
Thanks again to all of my BeyBase newsletter subscribers who submitted questions for this article!
Q&A Part 3 Coming Soon
And stay tuned for Part 3 of "#1 Ranked Beyblade Player Answers Your Questions" which will cover "How Can I Find or Host Beyblade Tournaments?"!